By Wendy Teleki, Head of the We-Fi Secretariat
Two events this week made the consequences of the coronavirus crisis for women entrepreneurs in developing economies very evident to me. We organized jointly with the 2X Challenge a well-attended webinar about how to ensure that women-led SMEs are not overlooked in economic emergency programs, which provided new insights. And we spoke with Kawther Mouelhi, a brave woman entrepreneur from Tunisia who is profiled here.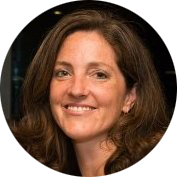 Kawther has impressively managed to pivot her business from an online marketplace for artisans to a production line for protective gear and masks for health care personnel, and proudly continues to employ 70 women in one of Tunisia's poorest regions.
More sobering data is starting to come in, however, on how women entrepreneurs being disproportionally affected by the COVID-19 crisis. A recent survey by WEConnect among 600 women business owners worldwide found that about 90% have experienced serious setbacks in sales due to the coronavirus crisis and 38% feared that in the near future they could no longer pay employee salaries.  Previous economic recessions taught that women-led and minority-owned businesses were much less likely to survive such crisis.  Even in the US, a recent study by Brookings Institution shows that over 50% of small businesses in the US face the risk of closing their doors due to COVID-19.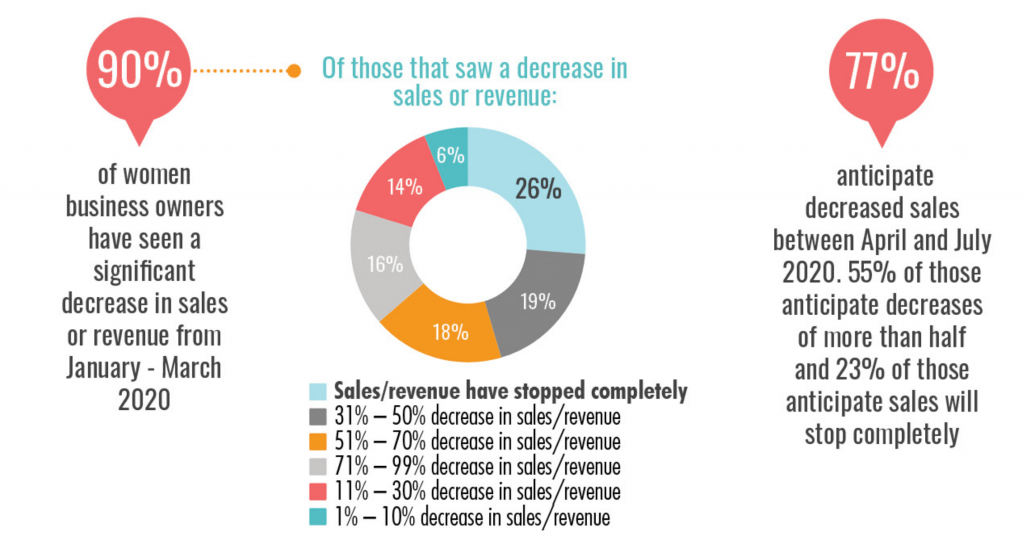 Survey results from WEConnect International. Click here to see the full infographic.
Our inaugural WE Talks earlier this week provided some real-time solutions and early lessons on how to support women-led enterprises amidst the COVID-19 crisis. A panel of eminent women from development finance institutions, investment funds and multilateral organizations shared what they are doing to put women at the center of their SME support mechanisms. These are some of the experiences which surfaced in the online discussion which seemed particularly promising:
Financing – whether favorable terms on credits or grants – to help women like Kawther with their short-term liquidity needs and to help them pivot to new opportunities. Lenders and investors need to keep financing flowing even in this challenging environment;
Safeguards to ensure women entrepreneurs have equitable access to public stimulus funding channeled through banks and other financial intermediaries. Women entrepreneurs often do not have the same networks, access to information or time to navigate complex processes and may get left behind without safeguards to ensure their participation;
Temporary or permanent payment relief from private sector lenders and tax/social security obligations, which are happening in many countries for businesses of all types;
Accelerating the shift to digital financial services & building capacity of women to make the shift to new forms of payment and new markets;
Knowledge – Training and advisory programs, albeit in online formats, to improve cash flow, inventory, or human resource management can be a wide-reaching and cost-effective method to extend WSMEs' funding runway to ensure business continuity and help weather the storm.
It is encouraging to see these ideas being put in place around the world, but they are not yet widespread.  As one of the panel speakers cautioned: 'These responses cannot be taken for granted', and we look forward to working with our partners to ensure these and other steps are put in place.
Time is of the essence and as we move from an emergency to a recovery phase, let's try harder for women like Kawther as they will be essential for the economic recovery of households, communities and sectors.