This blog is also available in:
We reached out to our We-Fi network and spoke with women in business who are braving the coronavirus crisis in their own way. This is the third article in our series giving women entrepreneurs a voice in these turbulent times.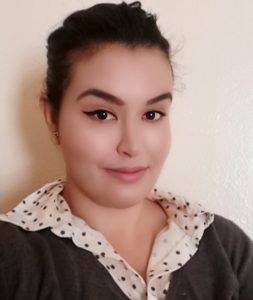 From one day to the next, there were no clients anymore. "There are no consumers for our products, there is no market now due to the COVID-19 crisis", says Kawther Mouelhi, founder of SheShares, a digital marketplace for local artisans to list products and acquire raw materials, as well as for buyers interested in fine Tunisian crafts, garments, furniture, and jewelry.
The entrepreneur realized that she had to adapt her business model rapidly for her company to survive this crisis, as well as to be able to provide a source of income for the women artisans she employs. Recognizing the increasing but unmet demand for protective gear and face masks, she decided to train the seamstresses connected to SheShares to manufacture protective clothing and masks for health care personnel in Tunisia's northwest region. With this new line of business, she continues to provide a source of income for 70 women in one of Tunisia's poorest regions. Since mid-March, the company has been busy producing hundreds of thousands of pieces of protective equipment going to approximately 5,000 medical and paramedical staff in the cities Jendouba and Le Kef. These pieces include 300,000 masks and 100,000 of other protective gear such as hair and shoe covers, and lab coats.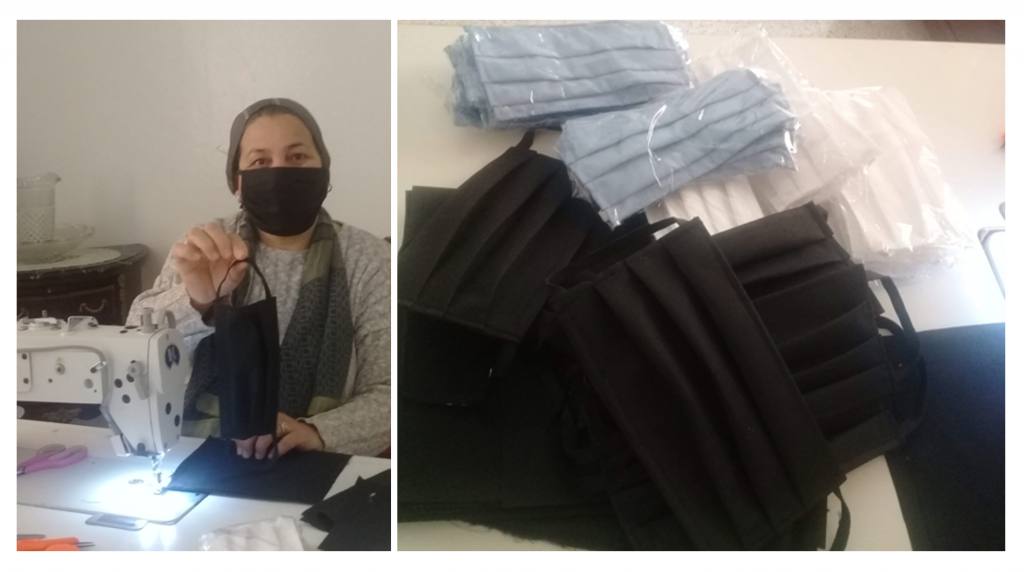 "We provided training to our seamstresses in how to sterilize the equipment they are working with and how to decontaminate our finished products", says Mouelhi. "Luckily we also work with 'ambassadors', women with a leading role in the community, who were able to teach other women in our workshops, but still complying with the social distancing rules."
The Tunisian government implemented serious social distancing measures early on in the coronavirus crisis and has kept the number of cases and casualties down. However, the economy, and especially small businesses, have been hit hard by the lockdown. The entrepreneur assesses that the new business model will keep her company afloat for the next two to three months but is unsure about the future beyond that.
The startup founder emphasizes that financial assistance in the form of credits or grants would be tremendously welcome, but also access to markets. "There is a strong need for more access to finance and markets. This was already the case, but the COVID-19 crisis has exacerbated the situation."
One of the main lessons Mouelhi is taking away from this crisis is "to always have a back-up plan". "An entrepreneur has to be able to adapt to changing circumstances. I will take this with me going forward."
*Kawther Mouelhi was one of the 20+ women entrepreneurs who were invited to the We-Fi MENA regional summit in Dubai. She was one of the five winners of the 2018 EmpowerHer, a series of World Bank-supported hackathons in Morocco and Tunisia bringing together volunteer technologists and women's associations to support women's economic empowerment in rural areas.