The Women Entrepreneurs Finance Initiative (We-Fi) is a groundbreaking partnership that aims to unlock financing for women-led/owned businesses (WSMEs) in developing countries. We-Fi's partners include 14 donor governments, six multilateral development banks as implementing partners, and numerous other stakeholders in the public and private sector around the world.
Within five years of its launch in 2017, We-Fi has allocated $354 million to programs. These allocations are mobilizing an additional $3.5 billion, achieving a leverage ratio of 1:10 which far exceeds We-Fi's initial goal of mobilizing one billion dollars to support women entrepreneurs. To date, the We-Fi portfolio encompassed activities in 59 countries. Our partnerships with public and private sector institutions around the world grew from 73 in 2020 to 261 in 2022. We-Fi programs have benefitted over 50,000 WSMEs with financial and non-financial support, up from 3,340 in the first three years of implementation. $1.2 billion in loans and grants has been facilitated to WSMEs, more than tripling what had been achieved in the first three years of operations.
Projects are implemented in dozens of countries with over half of the funds going to low income (IDA-Eligible) countries, including many facing fragile, conflict and violence situations. We-Fi takes an ecosystem approach to removing barriers to women's economic empowerment, addressing constraints and opportunities related to finance, market access, capacity and the enabling environment.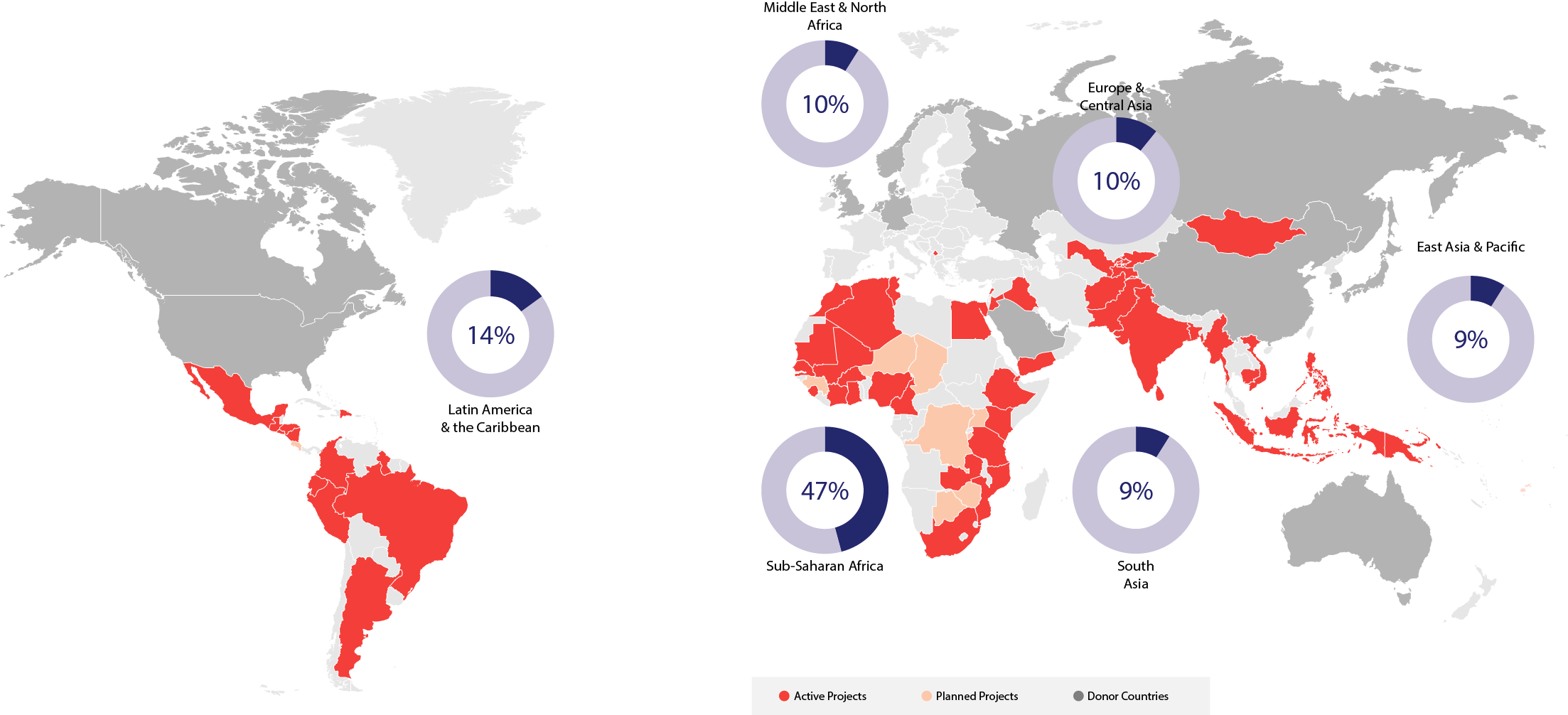 WE-FI CORE DEVELOPMENT PILLARS
Access to Finance
Providing financial institutions with finance and capacity to expand women entrepreneurs' access to debt, equity, venture capital, and insurance.
Access to Training, Mentoring, and Networks
Building the capacity of women entrepreneurs, and connecting them to mentors and networks, so that they can take their businesses to the next level.
Access to Markets
Creating better linkages to domestic and global supply chains for women entrepreneurs, in partnership with the private sector and financial institutions.
Improving the Enabling Environment 
Working with public sector actors to improve the legal and regulatory constraints that women entrepreneurs face in running their businesses.