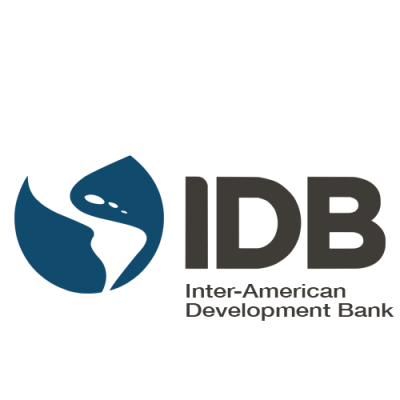 We-Fi Allocation: $39.0m
Mobilization Target: $294m
Catalyze $233m in financing to WSMEs
Reach 24,118 women entrepreneurs
Round II: 2019 to 2024
Round III: 2021 to 2030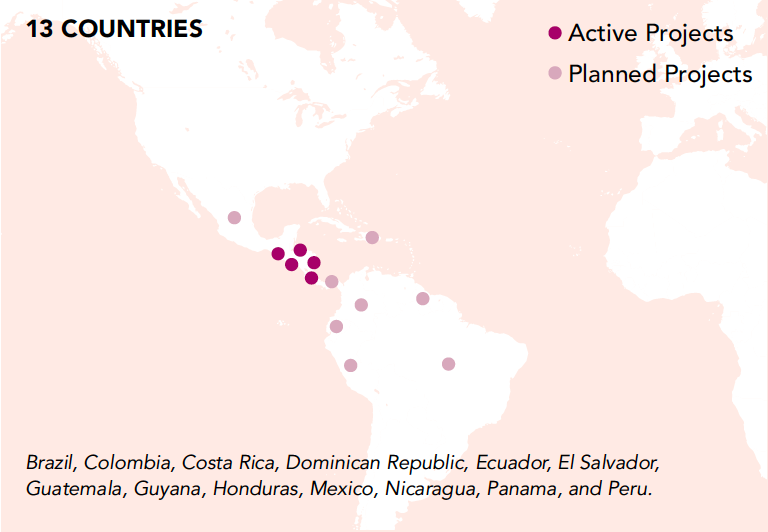 Women Entrepreneurs for Latin America and the Caribbean (WeForLAC)
This program promotes the growth of WSMEs by developing innovative and catalytic projects, building the entrepreneurial ecosystem in challenging country environments, generating important data to fill knowledge gaps, and promoting gender-responsive public policy and private sector initiatives. WeForLAC builds on the comparative advantage and strengths of all parts of the IDBG, including IDB Invest (private sector arm), IDB Lab (innovation hub focusing on STEM entrepreneurs), and the IDB (public sector). Targeting the countries of Honduras, El Salvador, Guatemala, Mexico, Colombia, Brazil, Peru, Ecuador, and the Dominican Republic, WeForLAC has four components:
1. Increasing WSMEs' access to finance by using innovative blended finance instruments that motivate financial intermediaries to increase the share of WSMEs in their portfolio and offering them advisory solutions to build their capacity to serve the WSME market.
2. Increasing access to markets for WSMEs by offering a combination of blended finance products and advisory services to incentivize anchor companies to increase their sourcing from WSMEs.
3. Increasing WSMEs' access to skills and professional networks by providing world-class business development services.
4. Strengthening the capacity of public and private sector stakeholders in LAC to develop effective and sustainable policies and programs in support of WSME growth in Honduras, Guatemala, and El Salvador.
Women Entrepreneurs Aspire, Activate and Accelerate (WE3A) 
This program will target some of Latin America's lowest-income economies and nascent entrepreneurial ecosystems, allocating 50 percent of We-Fi resources to WSMEs in three IDA-recipient countries (Honduras, Guyana, and Nicaragua). We3A will also place special emphasis on the most underdeveloped economies, including those in Central America (El Salvador, Guatemala, Costa Rica, and Panama) and the Andean region (Ecuador). W3A will focus on women entrepreneurs in all business phases. The main components include the following:
1. Strengthening the business case for investments in women entrepreneurs, assessing private and public market opportunities for WSME integration, and increasing the visibility of successful WSMEs.
2. Building the capacity of early-stage WSMEs to help them access value chains and providing access to training, mentoring, and networks to aspiring STEMbased women entrepreneurs. Special focus will be given to entrepreneurs' post-pandemic recovery.
3. Integrating WSMEs into corporate value chains through training and acceleration, and scaling STEM-based startups into regional and international businesses through capital and acceleration.
RECENT UPDATES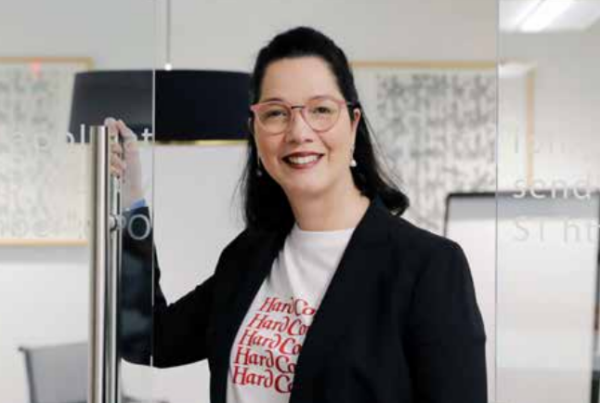 Using data and technology to expand WSME access to financial services
Financial technology, or Fintech, is an emerging industry that automates the delivery and use of…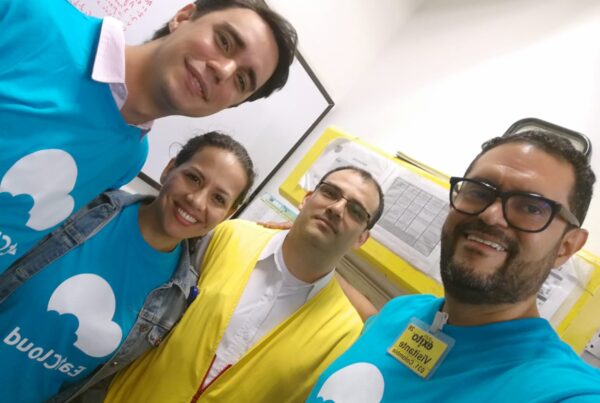 Building a solution to save food for those in need
Q&A with Isis Espitia, Co-founder, EatCloud Can we build a bridge between excess food created…
Implementing Partner Proposals