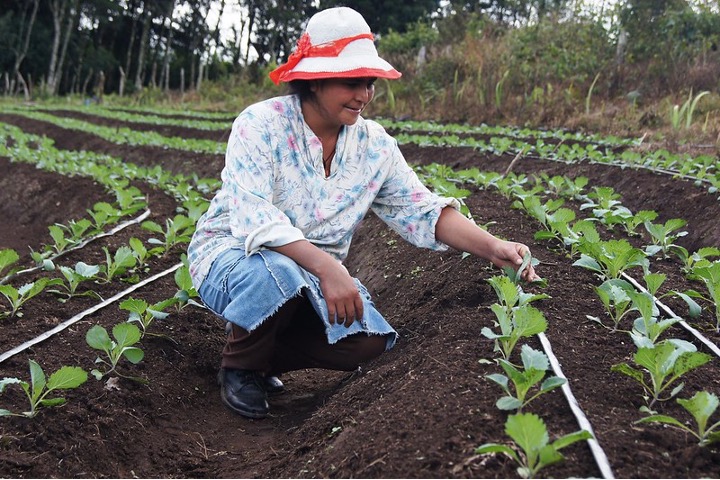 Context
Thematic bond issuances are rare in the Latin American and Caribbean (LAC) region. This can be explained by the high costs associated with structuring these issuances, the lack of knowledge about this type of financial instrument, and the absence of informed investors who recognize the importance of social and environmental returns.
Supporting financial institutions to structure gender bonds represents an opportunity to strengthen and develop more robust capital markets in the region.
Joining Forces
The main objective of IDB Invest's  WeForLac program "Enabling the Growth of Women-Led SMEs Through Financial Institutions and Innovative Financial Instruments" is to support the growth of WSMEs in Honduras, lower-middle-income countries (LMICs), and middle-income countries (MICs) by improving WSMEs' access to finance.  It will couple lending to financial institutions with advisory services to significantly expand WSMEs' access to finance.
With We-Fi support, IDB Invest will provide advisory services and technical assistance to new financial intermediaries to facilitate access to finance for WSMEs. The support will focus on designing new financial products for WSMEs, and creating innovative instruments, such as gender bonds. These will be piloted in upper-middle-income countries (UMIC) and then expanded to other countries in the region.
With We-Fi support, IDB Invest will develop the gender bond framework and partially cover the costs of the Second Party Opinion (SPO) to ensure the gender bond complies with the best international standards for gender bonds' issuance. Both, the framework and the SPOs will certify that the financial proceeds will directly benefit women-led SMEs, while ensuring transparency and coherence in the selection, evaluation, and reporting of the selected projects.
Impact
During the first semester of 2020, IDB Invest worked to successfully support 3 financial institutions in structuring their gender bonds in Peru, Colombia, and Brazil. These issuances, still in progress, will be the first gender bonds in local capital market product and in some cases the first thematic issuance in those countries by a financial intermediary.
It is expected that the design of new innovative financial products targeting WSMEs will mobilize significant resources from institutional investors interested in financing WSMEs, and drive sustainable change in the financial markets.
The creation of a new asset class to raise funds for WSMEs will also have a demonstration effect in the countries involved. IDB Invest will share best practices and key learnings from the project experience.
Photo credit: Feed the Future