By Wendy Teleki, Head of the We-Fi Secretariat
As we transition into a new season teeming with productivity and promise, I am excited to share an important milestone in our mission to foster financial inclusion and equality for women-led businesses around the developing world.
Last month, the We-Fi Governing Committee gave a resounding approval to allocate over $10 million to Implementing Partners that participated in our fifth call for proposal. This decision signifies a pivotal step toward the launch of the WE Finance Code pilots, set to take flight later this year.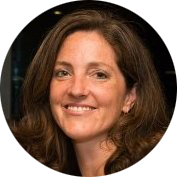 This achievement is not just a testament to our dedication but also to the unwavering support we have received from our Governing Committee and key stakeholders within the community of practice. I am grateful to their belief in We-Fi's ability to drive systemic change at a global scale: the Code provides an opportunity for financial service providers, regulators and other ecosystem players to signal their commitment to supporting women-led businesses. These commitments – backed by concrete steps such as the collection and reporting of sex-disaggregated data, leadership actions, and product innovation, will help systematically address the barriers women face in both local and global financial ecosystems. To learn more about the Code, please download the WE Finance Code Briefing Note here.
In addition to launching the WE Finance Code, I am also thrilled to highlight the latest results from We-Fi's Implementing Partners. We-Fi is now actively working in 67, a notable increase from 59 in the previous year. Furthermore, our network of public and private-sector partners has surged to an impressive 427, a 70% increase from the previous year. Even more impressive is the financial support we have facilitated to women-led SMEs (WSMEs) – totaling $3.3 billion, a remarkable 179% growth from $1.2 billion in 2022. These statistics emphasize the tangible difference We-Fi is making in advancing financial inclusion for women-led businesses on a global scale. Please stay tuned for the upcoming We-Fi Annual Report for more detailed results, project updates, and entrepreneur stories.
We-Fi and our Implementing Partners are forging a robust network with public and private sector partners. Together, we are charting a course towards a more inclusive, prosperous, and equitable future. Please join us at the 2023 World Bank-IMF Annual Meetings in Marrakech, Morocco – We-Fi will be highlighted at a flagship public event on Engaging Women as Leaders: Innovation, Financing, and Collective Action, and we are planning to launch the WE Finance Code at an in-person event on Thursday, October 12th in Marrakech. Learn more about and RSVP for our launch event here – and please join us if you are in Marrakech.