By Wendy Teleki, Head of the We-Fi Secretariat
2022 was a big year for We-Fi, as we launched our second five-year strategy and delivered strong results, including a cumulative $1.2 billion in funding to women entrepreneurs through We-Fi supported projects. Yet while the pandemic has receded, it still feels like we are holding our collective breath as a host of new challenges face women entrepreneurs and the partners that serve them. While we continue to work day-in and day-out with partners around the world to deliver new solutions and remove constraints, there is still so much more to do.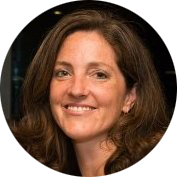 What gave us hope this year was seeing our Implementing Partners active in 60 countries delivering concrete financing, training, technology adoption, market access, and policy changes. It was also gratifying to be finally able to get together in person with our donors, meet some of the incredible women entrepreneurs we are supporting, and exchange lessons of experience among our partners. Our hard work was also validated with the launch of our second 5-year term, backed by our Case for Investing in Women Entrepreneurs which lays out an ambitious strategy for the next five years for We-Fi to tackle systemic bottlenecks and urgent challenges facing WSMEs.  
With over 250 public and private sector partnerships, we also can see now the wealth of lessons on how best to serve WSMEs. For example, a number of our Implementing Partners are supporting women-led SMEs in the agriculture sector amid rising risks of food insecurity. In Kenya, IFC's Sourcing2Equal program works with large corporations to help women entrepreneurs, many in agriculture, gain access to new markets through corporate procurement. In Cote d'Ivoire, AfDB is helping women-led cooperatives to scale their production and sales of staple crops – such as cassava, an important replacement for wheat as the war in Ukraine threatens the supply of the latter. In Guinea, Niger, Senegal, and Sierra Leone, IsDB is targeting women-led cooperatives and SMEs (WSMEs) in the rice value chain, helping them expand and upgrade through post-production activities. 
It has been exciting to work with partners to identify opportunities for collaboration around knowledge sharing and the broader research agenda on what works to support women entrepreneurs. For example, for a second year, we supported Global Entrepreneurship Monitor (GEM)'s Women's Entrepreneurship Report, which provides guidance for policymakers to address the gender barriers facing women entrepreneurs. We also shared our experience and learned from partners at the Financial Alliance for Women Summit, the GenderSmart Summit, the Alliance for Financial Inclusion Global Policy Forum, the Global Partnership for Financial Inclusion, the G20 Gender Ministerial and W20 Events, and OECD GenderNet meeting.  
As 2022 draws to a close, I want to thank our donors, implementing partners, and colleagues worldwide for their tireless effort in advocating for women. As we emerge from a year defined by cascading crises, I hope everyone is able to take some time to relax, rejuvenate…and exhale. There will be more work to do in the New Year.