By Wendy Teleki, Head of the We-Fi Secretariat
When fourteen donor governments came together in 2017 to establish the Women Entrepreneurs Finance Initiative (We-Fi), little did we anticipate the shockwaves the world would come to face. This October, as we celebrate the fifth anniversary of We-Fi and launch its second term, We-Fi has already facilitated $1.2 billion in loans and grants and supported over 50,000 women-led small and medium-sized enterprises (WSMEs) who are defying the odds amid overlapping challenges.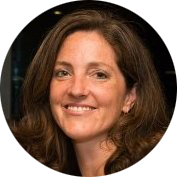 Indeed, women-led businesses around the globe are constant reminders of the transformative power of entrepreneurship. Yetunde Adeyemi, a Nigerian bread factory owner, not only survived the pandemic but has grown her staff from 20 to over 300 despite the headwinds. At this year's World Bank Group Annual Meetings, Yetunde made a strong case for investing in women entrepreneurs: through a cashflow-based, digitally accessible loan designed with the support of the World Bank's We-Fi program, her business was able to continue its growth amid pandemic restrictions and rising costs of raw materials.
During its initial five-year phase, We-Fi delivered much-needed support to tens of thousands of women entrepreneurs like Yetunde, despite the myriad operational challenges that Covid-19 posed. To date, We-Fi benefitted over 50,000 WSMEs with financial and non-financial support, nearly quadrupling what we had achieved in the first three years of operations. Through over 260 partnerships with public and private sector organizations in almost 60 countries, we are delivering financing, training, and technical assistance to women entrepreneurs across the developing world.
Over the past five years, We-Fi has also worked with partners to affect legal and regulatory reforms that would benefit women-led SMEs for years to come: with We-Fi support, the World Bank's Women, Business, and the Law Reform Advisory continues to provide advice in countries such as Jordan, Côte D'Ivoire, Egypt, Pakistan, Senegal, and Tunisia.
Within the private sector, We-Fi is catalyzing innovation through partnerships with financial institutions. In Indonesia, Bank OCBC NISP launched the country's first-ever gender bond, backed by the International Finance Corporation (IFC) with We-Fi support. The gender bond is expected to increase lending to Indonesia's women entrepreneurs and women-led SMEs.
Looking ahead, as We-Fi embarks on its second five-year term, we remain confident in the transformative power of women entrepreneurs – through creating economic growth and employment opportunities, as well as delivering the much-needed solutions that tackle challenges from food security to healthcare. At the core of We-Fi is the belief that women's economic empowerment is a critical path to gender equality. We look forward to the next five years of empowering women entrepreneurs and inspiring millions of women and girls to achieve their full potential.