As 2021 draws to a close, I want to take this opportunity to express our heartfelt gratitude to our community of donors, implementing partners, and colleagues who joined the Women Entrepreneurs Finance Initiative (We-Fi)'s mission of empowering women entrepreneurs around the world. 
At a time when women entrepreneurs are facing compounding challenges related to the pandemic, We-Fi's partners have stepped up to make a difference with activities in 51 countries including partnerships with 141 public and private sector institutions.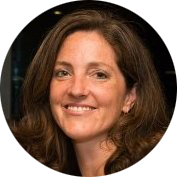 With We-Fi support, our Implementing Partners have issued innovative gender bonds, invested in gender-lens funds and accelerators, provided training and mentoring for entrepreneurs from technology to agriculture sectors, and accelerated linkages for women in value chains and e-commerce marketplaces. Of course, across our programs, we address not just financing, skills, and market gaps but also the gender norms, policy constraints, and COVID challenges that are constraining women entrepreneurs.  
The evidence is in the inspiring stories told by women entrepreneurs around the globe: In Senegal, We-Fi's access to public procurement program has helped Béa Blondin Diop's startup marketing agency win new contracts; in Bangladesh, a sustainable leather goods company led by Taslima Miji is expanding to international markets with the help of We-Fi supported training programs. Over 11,000 women entrepreneurs like Blondin and Taslima have directly benefitted from We-Fi-supported projects to date, with many more in the pipeline or indirectly benefiting through policy and institutional changes supported by We-Fi. 
We are fortunate to be part of these stories, witnessing how women-led SMEs in emerging economies show resilience amid the Covid crisis and contribute to inclusive economic recovery.  
2021 was eventful in other ways as well. Earlier this month, We-Fi's Governing Committee agreed to pursue a new term for We-Fi beyond its five-year initial allocation period, which concludes in October 2022. We are looking forward to continuing our mission to support women entrepreneurs around the world in renewed partnerships with existing and new donors and implementing entities. We also welcomed additional funding commitment from Germany, announced in June by former Chancellor Angela Merkel at the Generation Equality Forum in Paris. The new contribution of 25 million euros will enable We-Fi to ramp up its support programs in advancing access to finance, enabling gender financial data, and accelerating digital transformation. We are also processing our fourth financing round, announced in 2021 to make over $50 million available to programs that help WSMEs recover from the pandemic through improved access to technology, finance, and data. 
Reflecting on a year of both challenges and progress, we are confident that We-Fi's work will continue to help women entrepreneurs bridge the gender gaps in finance, markets, and skills, and build back to a more resilient and equitable economy.
Wishing you happy holidays and best wishes for the New Year.