By Wendy Teleki, Head of the We-Fi Secretariat
Working in development finance for over 25 years has taught me many lessons on the importance of patience.  So, when I see that only three years after approving its first programs, the Women Entrepreneurs Finance Initiative (We-Fi) has activities in 52 countries around the world and working with over 140 partners, it fills me with pride. These programs are helping women like Adeyemi Yetunde, who runs a successful food production and distribution company in Nigeria.  Amid the COVID-19 pandemic, Adeyemi's business was one of many that benefitted from a digital cash flow-based loan that reduces reliance on collateral and allows WSMEs to apply for loans on their phones. An accomplishment made possible with World Bank and We-Fi support.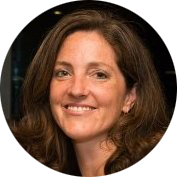 Creating this network of activities is no small feat, especially considering that well over half of our funding goes to activities in low-income (IDA-eligible) and fragile countries.  It is truly a testament to the persistence and hard work of the Multilateral Development Banks that are We-Fi's Implementing Partners – the World Bank, and IFC, EBRD, IDB, IsDB, ADB, and AfDB. Our IPs bring to bear their deep expertise, resources, networks, and the ability to scale up programs that will have a lasting impact.  They invest in partnerships, stakeholder coordination, policy reform, capacity-building, and due diligence to help local institutions build sustainable approaches to supporting women entrepreneurs, often challenging economic and political circumstances.  We-Fi supports them with focused resources that enable them to de-risk, innovate and broaden their efforts to address the needs of women entrepreneurs.
In three years, We-Fi' has directly benefitted over 11,000 women entrepreneurs worldwide, a number that is slated to grow significantly as partners roll out their programs. Two-thirds of the WSMEs reached profited from access to credits, loans, and equity financing they never had before – directly contributing to greater financial independence and empowerment. For example, Renuka Nelum Devi, owner of Nelum Plant Nursery in Sri Lanka, received loans from the ADB/We-Fi backed line of credit that aimed to help ten banks in Sri Lanka expand lending to women-led businesses. Thanks to new financing, she has grown her business, hired more employees, and supported family members' education and social development.
The increase in activities and operations by We-Fi's Implementing Partners is especially noteworthy considering the raging pandemic, which has had a paralyzing effect on small businesses worldwide and, in particular, on women entrepreneurs. This is one of the reasons why the demand for capacity-building in digital finance, online marketing, and overall digitization of services has skyrocketed. And our IPs have gone to great lengths to meet this demand. In Central Asia, digital capacity-building has become a core pillar of EBRD's We-Fi program. For example, Shohida Aduraufova, who leads a private medical college in Tajikistan, benefitted from one of these capacity-building training and then went on to develop an online teaching platform. As a result, during the pandemic, she was still able to provide an online curriculum to her nursing students.
These and numerous other impactful results reassure me as I review our IP results from this challenging year. I am confident that we are on the right path and our partnerships are essential in creating the systemic changes women entrepreneurs need to continue to grow their businesses. I may have learned to be patient, but I am eager to see how our ongoing efforts will continue to impact women around the world— creating a steady path for expansion in our work with partners.