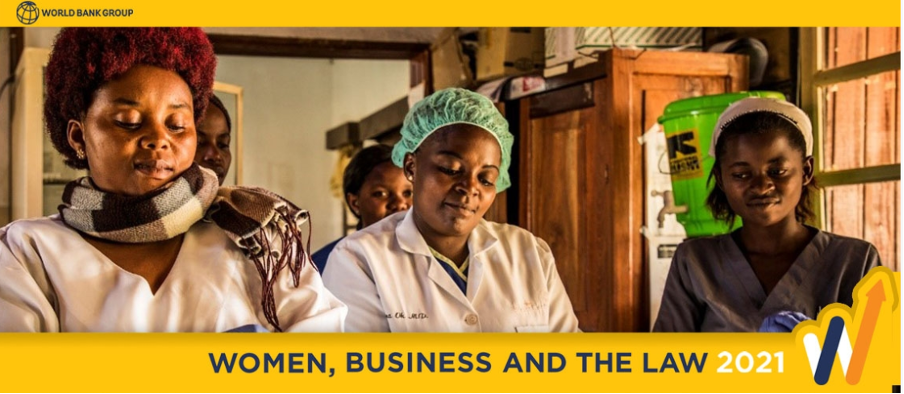 The Challenge
One of the most powerful tools women have to build a better future for themselves, their families and communities are starting their own business. Yet in most countries around the world, women continue to face legal, structural and cultural barriers that prevent them from realizing their full economic potential.
Changing laws alone will not solve the problem but it's a good place to start. When gender equality is enshrined in law, it allows women to make the choices that are best for them, their families, and their communities.
Project Objectives
Since 2019, We-Fi has supported the development of The Women, Business and the Law Report, which is published anually by the World Bank group. The report measures how laws affect women throughout their working lives, and uses an index to consider eight important categories ranging from how laws and regulations impact women's pay, to constraints on women in starting and running a business. The study looks at data over the past years to see how laws impacting women's equality of opportunity have evolved over time. The 2021 report was the seventh in the annual series, and the third to be developed with We-Fi support.
We-Fi has also supported the World Bank's program Women, Business and the Law, to develop reform recommendations for 12 countries on removing barriers to women's entrepreneurship. The memoranda identify legislative gaps and legal restrictions on women's entrepreneurship, recommend legal reforms, and promote the adoption of good practices and international standards. This work has led to Pakistan eliminating discriminatory business registration procedures and Jordan prohibiting gender-based discrimination in accessing finance.
Key Takeaways
Currently, the average economy only gives women three-fourths the legal rights of men.
With greater legal gender equality, more women work and they are better paid.
Over the past decade, economies that reformed laws that were unequal experienced bigger increases in the percentage of women working overall, and in the percentage of women working relative to men.
More Information
The 2021 report is available for download here: https://wbl.worldbank.org/en/wbl