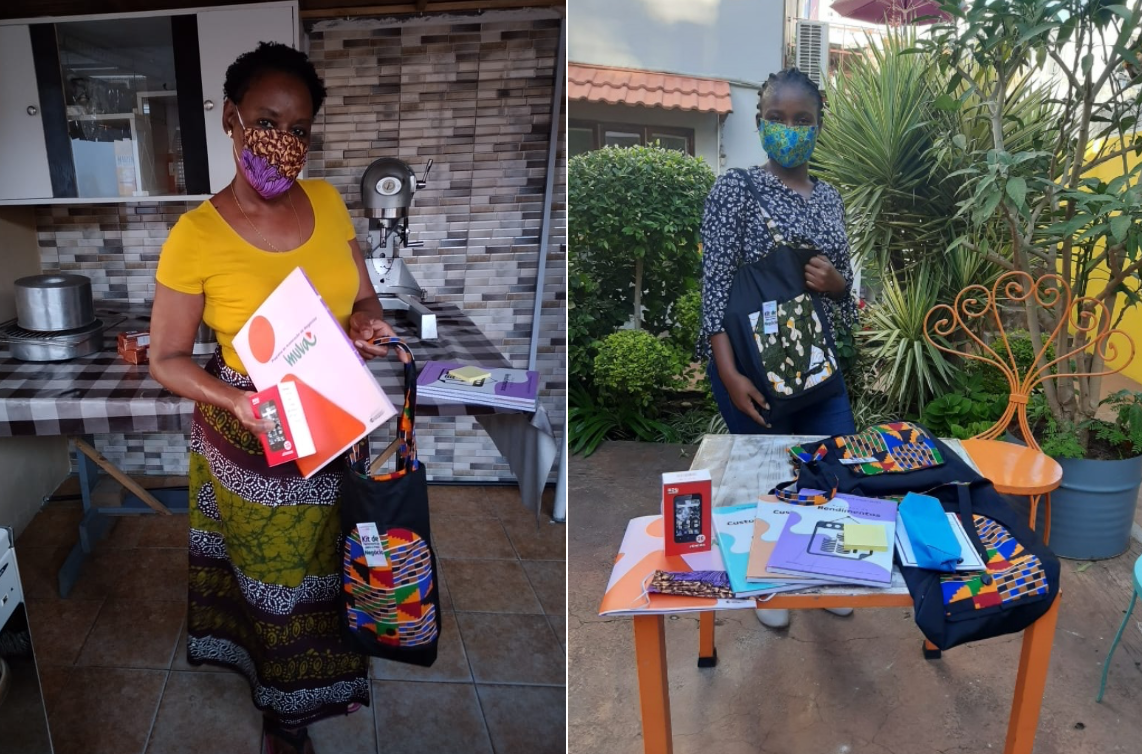 The Challenge
The vast majority of small firms in Mozambique are informal and half of them are women-led businesses. Remarkably, women only represent 25 percent of business ownership of formal SMEs in the country. Informality, lack of business skills and training, and collateral requirements by financial institutions make it difficult for women-led and owned businesses to access markets and finance that can help boost their growth.
Joining Forces
In 2018, We-Fi approved funding to build upon World Bank existing work in Mozambique and develop gender-focused activities in the country. The We-Fi funded project aims to increase WSMEs' access to markets, finance, and networks, and create linkages between WSMEs, corporates, and investors. It also has a strong focus on providing acceleration training to help women entrepreneurs acquire business skills and become more innovative and competitive in male-dominated business sectors.
Impact
The World Bank launched the Gender-Centered Design Program, an acceleration program to help women entrepreneurs in Mozambique become more efficient and competitive. It is implemented locally by MUVA, a social incubator dedicated to women's economic empowerment in the country.
In response to the COVID-19 crisis, the program increased its focus on business resilience. This included practical tools on managing business operations efficiently and on identifying business opportunities to help women entrepreneurs grow their ventures. The training also moved from in-person sessions to an entirely virtual format—something new for almost all program participants. A full 80 percent said this was the first online training of their lives. Going virtual allowed the program to increase the number of entrepreneurs in each training cohort. Every participant received a toolkit with a data-enabled smartphone and access to videos, WhatsApp groups, phone calls, Zoom meetings, individual assignments, and other materials.
The World Bank has also developed the Social Gender Role Training for WSMEs, aimed at empowering women entrepreneurs to overcome social gender norms and support their entry into stereotypical male-dominated areas. Created in partnership with the University of Warwick and Leuphania University, the training uses an action-oriented approach that fosters behavior transformation and the creation of new role models. It is expected to benefit 700 women entrepreneurs.
Meet the beneficiaries
Ana Inês Aurora, owner of Palmar Óleo de Coco, beneficiary of World Bank project in Mozambique
For more information: