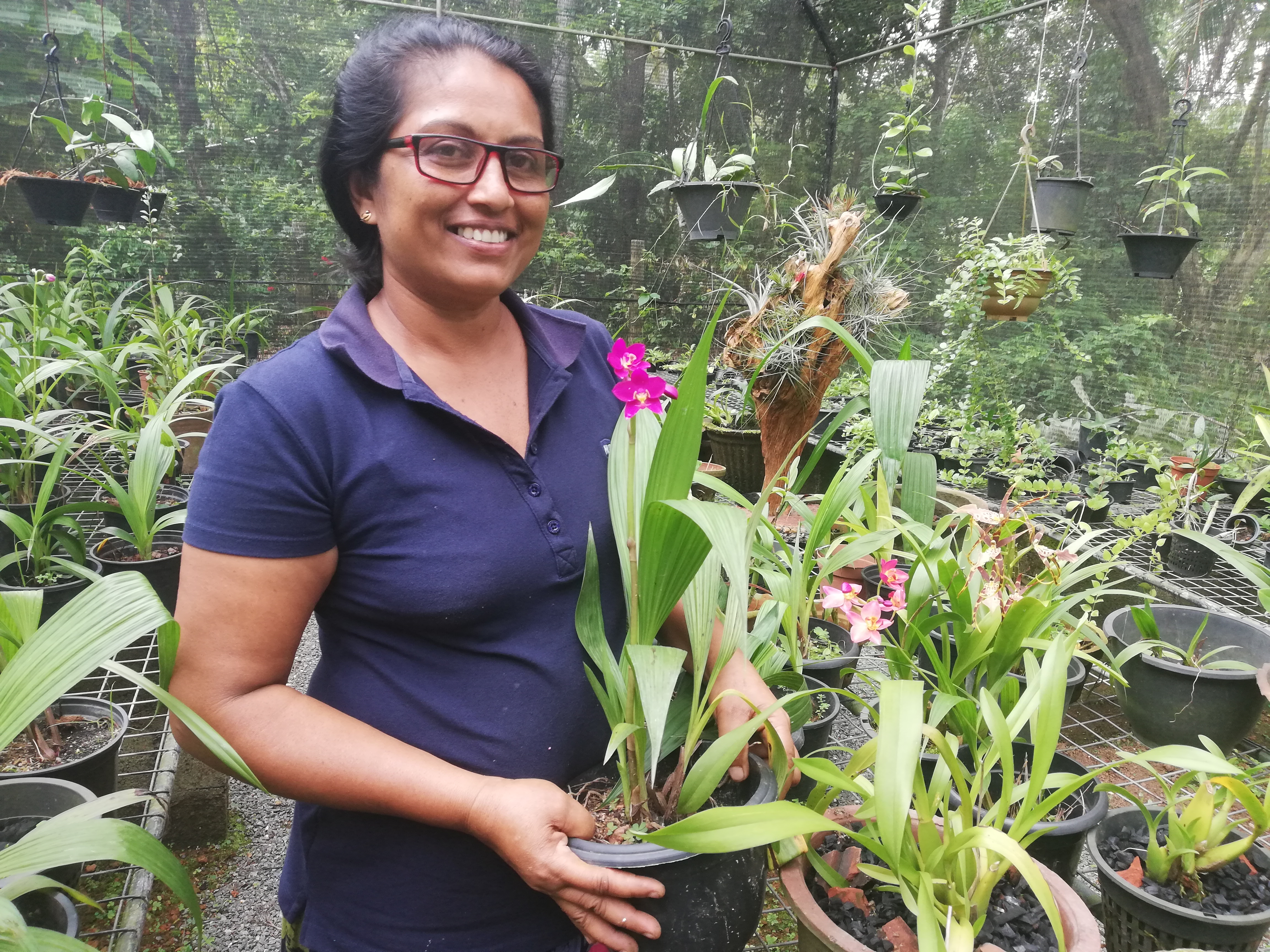 The Challenge
Sri Lanka's women's economic participation is below its potential. Female participation in the labor force was at 33.6% in 2018, significantly lower than that for men (73%). Women's ownership of formal small and medium-sized enterprises (SMEs) is low in Sri Lanka, and most women struggle to transition away from informal microscale businesses. These gender inequalities represent a missed opportunity to boost growth in the context of a steadily aging population and expected future labor shortage.
Small businesses contribute to 52 percent of the country's GDP and provide a livelihood for nearly 2.25 million.
Access to finance could be a game changer. While 80 percent of women have a bank account, only 17 percent have borrowed money.
Joining Forces
In 2018, We-Fi joined forces with the Asian Development Bank to address the financing needs of women-led businesses in Sri Lanka. Building on the ADB's existing strategy to foster women's entrepreneurship in the country, a $12.6 million grant from We-Fi is supporting a program that will focus on:
Improving access to finance and financial services to women;
Fostering a gender-inclusive policy and regulatory environment;
Building business capacity of women's enterprises;
Strengthening the evidence base on the potential of WSMEs by gathering and monitoring data.
The project aims to extend access to finance for WSMEs and facilitate systemic change through an innovative combination of blended finance and technical assistance. The ADB is blending $9.5 million of the We-Fi grant funding with an ADB $23.3 million line of credit that is has extended to 10 financial institutions for their own on-lending programs to women entrepreneurs. Women who complete the ADB-certified business development training and those that operate in underserved regions of the country receive a higher credit. In order to continue to be part of the program, participating banks must achieve WSME-focused disbursement targets, and go through a gender gap assessment.
The technical assistance component of the We-Fi funding is destined to strengthen the capacity of relevant stakeholders and to support research and evaluations that will provide evidence to inform policies and regulations in collaboration with government agencies.
Impact
The project has been a game changer for women entrepreneurs' access to finance and training.
In the first two years of implementation (status July 2020), the access to finance program provided credits to 647 WSMEs, surpassing the original goal of 616. These women-owned and led businesses employ almost 7,800 people in sectors such as manufacturing, tourism, trade, healthcare, and agriculture. It's also resulted in the formalization of WSMEs: Fourteen percent of the loan-receiving women entrepreneurs have registered their businesses.
The We-Fi grant has encouraged participating banks to broaden their reach and include underserved rural areas, as well as the smallest businesses that have the hardest time accessing finance. Notably, almost 18 percent of the WSMEs that accessed We-Fi facilitated loans had not borrowed from the formal banking sector before. More than 90 percent of the supported activities are outside of the capital Colombo including 22 percent in the disadvantaged regions of Uva, Sabaragamuwa, Northern and Eastern.
Meet the beneficiaries
Indumala Rajapaksha, owner of a bridal service company in Kandy, Central Province, has expanded her business thanks to We-Fi /ADB funding.
Rosmery Matilda – running a plant nursery in Gampaha District has expanded her business thanks to We-Fi /ADB funding.
Pradeepa Nilanthi, has expanded her bag business with the support of the We-Fi /ADB funding