By Wendy Teleki, Head of the We-Fi Secretariat
Finance and data are at the heart of We-Fi's work to empower women entrepreneurs globally at scale. For that reason, I couldn't be more excited that our Governing Committee has agreed to move forward with the Women Entrepreneurs Finance Code (WE Finance Code) by seeding pilots in up to 12 countries, that will harness the power of data, leadership and commitments to more systemically accelerate financing for women.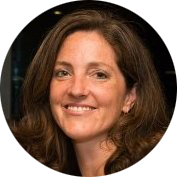 Women entrepreneurs have been instrumental in driving economic growth and reducing poverty, but face, by some accounts, financing gaps.  Greater commitment and accountability for serving WSMEs on the part of the financial sector is critical.  A lack of sex-disaggregated data on finance for WSMEs is just the start.  We need more leaders and more actions taken by FIs to ensure women are supported along the way.
We designed the WE Finance Code to tackle such systemic challenges. The Code aims to drive fundamental change in how women-led businesses are perceived, supported, and financed globally.  In each pilot countries, regulators, financial intermediaries, investors and other partners will work together to improve financial sector focus, collect sex-disaggregated data, and take concrete actions to help women entrepreneurs access finance and grow.
The success of the WE Finance Code relies on a collaborative effort involving multiple stakeholders, and I invite partners from public and private sectors to join us in this important initiative. We are privileged to have the support of our Implementing Partners, who bring with them extensive expertise and networks spanning across the globe. Moreover, we welcome partnerships with investors, donors, financial institutions, and standard-setting bodies – bridging the financial inclusion gap for women requires the effort of an entire ecosystem. Please feel free to reach out if you want to get involved.
By fostering leadership, accountability and action, we can bring about real change and unlock the true potential of women-led businesses. We have officially launched a call for proposals to our Implementing Partners in May, so please stay tuned for new announcements in the coming months.