We-Fi Allocation: $30.3m
Mobilization Target: $170m
Catalyze $147m in financing to WSMEs
Reach 9,882 women entrepreneurs
Round II: 2019 to 2029
Round III: 2020 to 2030
Egypt, Kyrgyz Republic, Mongolia, Morocco, Tajikistan, and Uzbekistan.
Round II: Women in Business Program in Central Asia (Women of the Steppe)
This program supports Central Asian women in business in the Kyrgyz Republic, Mongolia, Tajikistan, and Uzbekistan. It takes a holistic approach to breaking down demand-side, supply-side, and business environment constraints that women entrepreneurs face in accessing finance. The EBRD seeks to maximize impact by providing a unique mix of financing, advisory services, and initiating policy dialogue to create lasting systemic change. Women of the Steppe comprises of the following components:
1. Increasing WSMEs' access to finance by providing dedicated financing for WSMEs, utilizing risk mitigation instruments to promote increased lending to WSMEs, and providing technical assistance to financial institutions to increase their understanding of WSMEs and improve their offerings to the segment.
2. Building networks and increasing access to know-how for WSMEs through tailored advisory services, training, mentoring, and coaching. This will also strengthen their entrepreneurial skills, performance, access to markets and competitiveness, and financial literacy.
3. Supporting policy reform and advocacy to contribute to creating a supportive ecosystem for women's entrepreneurship. This includes regulatory and legal reforms, awareness raising, and capacity building of critical state and non-state actors on gender-supportive policy.
Round III: Stepping Up for Women
This program represents a comprehensive market-based approach to promoting near-term crisis response and economic recovery and building medium-term resilience and economic opportunities for women entrepreneurs. The program has been designed to offer incentives to key market and policy stakeholders to adopt sustainable and equitable practices that benefit WSMEs and help close the gender gap. Activities include the following:
1. Fostering gender-inclusive supply chains by extending outcome-based loans to regional and local aggregators with targets linked to gender and providing them with capacity building and technical assistance. Efforts also include improving WSMEs access to know-how that strengthens their capacity as suppliers.
2. Bridging the digital divide for women in business by developing and adapting a range of advisory tools for digital delivery and by supporting women entrepreneurs in Uzbekistan to better leverage digital technologies.
3. Leveraging data to support women's financial inclusion by establishing sex-disaggregated national databases, with a focus on Egypt and Morocco.
HIGHLIGHTED PROJECTS
RECENT UPDATES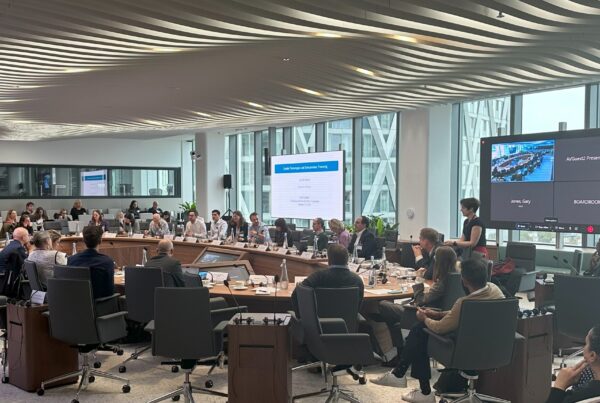 Increasing Financing of Women-led SMEs by Bridging Research to Practice
Insights from the EBRD, We-Fi, CEPR Research Conference: "Financing Women-led SMEs" How can rigorous evidence…
Implementing Partner Proposals
Round II (2019)
Round III (2020)