Event | October 18, 2019
The World Bank Annual Meetings celebrated women entrepreneurs by bringing together women business leaders and international partners in a conversation about how to empower women through better access to financial and market opportunities.
Maheen Adamjee, Co-Founder of Pakistani education startup Dot & Line shared her startup journey as a woman entrepreneur, along with Ciiru Waweru Waithaka, Co-Founder of FunKidz, a Kenyan kids furniture manufacturer, and Dina El-Shenoufy, Chief Investment Officer of Flat6Labs, a regional startup accelerator based in Egypt.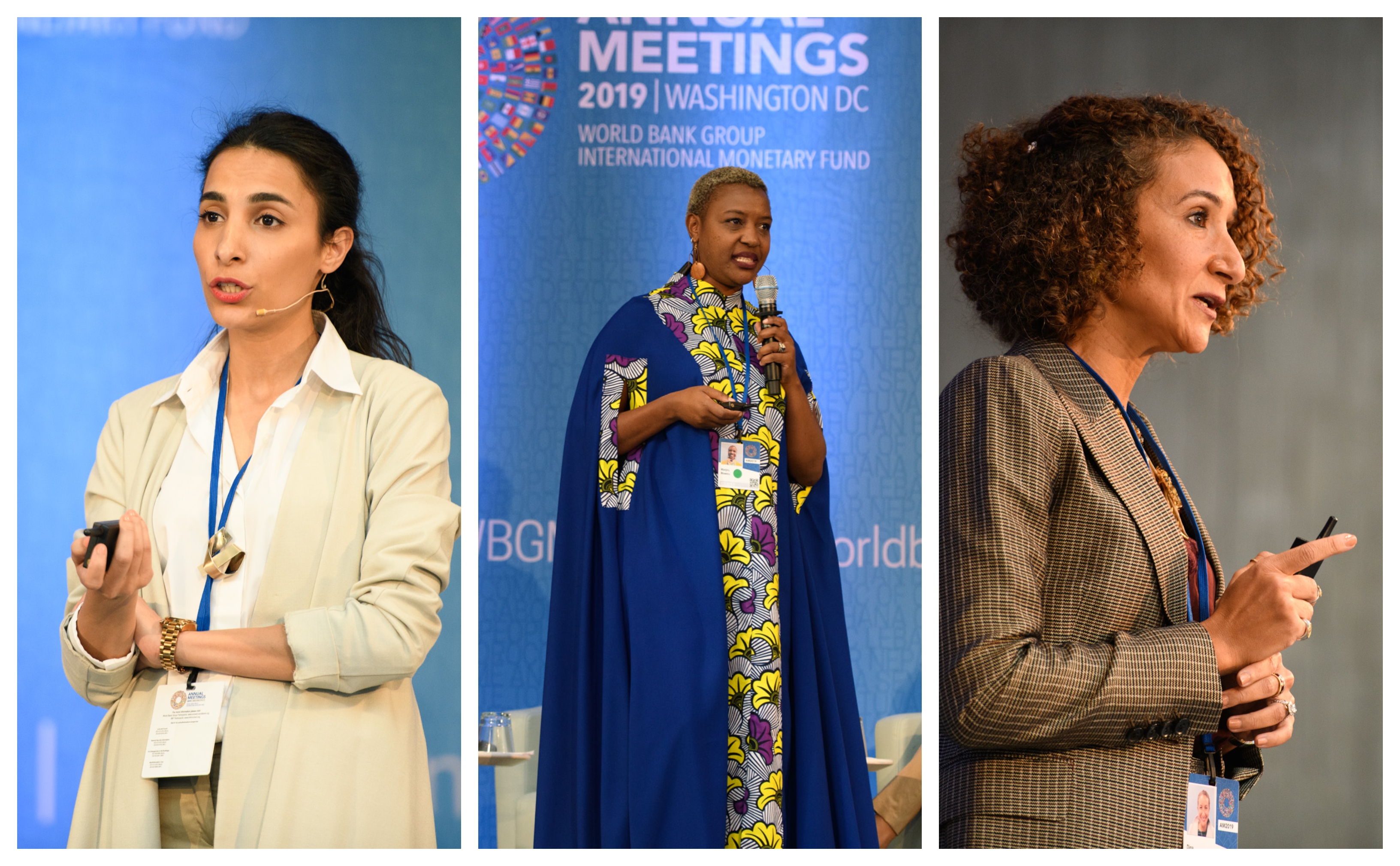 Following the three inspiring talks, Ana Botin, Executive Chairman of Banco Santander, David Solomon, Chairman and CEO of Goldman Sachs, and Ivanka Trump, Advisor to the President of United States joined World Bank President David Malpass in a high-level panel discussion about what global stakeholders can do to address the institutional, legal, and cultural barriers women entrepreneurs face, and equip them with business know-how and access to finance through programs such as the Women Entrepreneurs Finance Initiative (We-Fi) and Women Opportunities Facilities (WEOF). The event, attended by over 500 people, also attracted close to 15,000 online viewers via World Bank Live.
Watch the full event below: