By Wendy Teleki, Head of We-Fi Secretariat
How fast the world can change. Not long ago, at the We-Fi Regional Summit in Dubai, we were celebrating the accomplishments of women entrepreneurs. Today we fear that their advances may be erased as the impact of the coronavirus is felt around the world. As we strive to understand the nature of this pandemic, we are starting to see the significant ways it will impact women and SMEs globally. I have been hearing from entrepreneurs and partners, some of whom are struggling to keep their firms afloat and others who are working as fast as they can to adapt using new business models. Their stories are a call to action as we work to find ways that We-Fi and our partner network can lean in and help women like them around the world get through the crisis.
Understanding how COVID-19 will impact women entrepreneurs
It is increasingly clear that the COVID-19 pandemic is a global crisis unlike any we have seen before. The IMF has warned that a deep recession this year is a near certainty and the extent of social and economic disruption is already immense. Recently, we have begun seeing more research on the expected impact of COVID-19 from a gender lens, and on the impact of such a crisis on small businesses. From the gender perspective,  previous pandemics have taught us that the crisis is likely to disproportionately impact women and girls, as they are generally subjected to more economic and socially vulnerable situations. Women are also over-represented in care and medical sectors and they and their households are therefore more exposed to health-related threats.
At the same time, small businesses are expected to bear the brunt of the economic downturn. With sales plummeting, supply-chains disrupted, and many basic operations suspended, the prognosis for SMEs is dire. Some governments and organizations like the World Bank and the regional Multilateral Development Banks are taking important steps to keep the funding taps open in the near terms through guarantees, forbearance or new funding allocations. But the negative impacts on small businesses will be both wide and deep.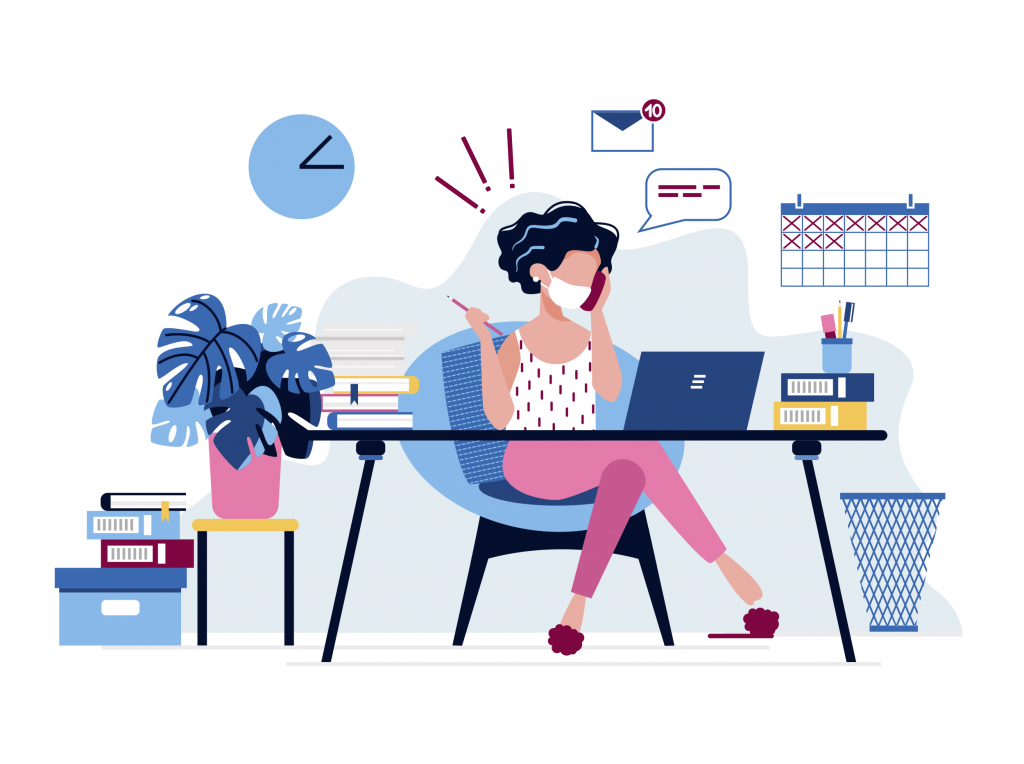 Women facing the crisis on many fronts
For women-led businesses, their vulnerabilities as women and as small business owners are compounded. Women-led SMEs (WSMEs) are more at risk as they often have smaller businesses that operate in service and trade sectors, typically in lower margin industries that are more susceptible to demand disruptions than the average SME. Many women-led enterprises can be found in sectors that are directly hit by social distancing measures such as tourism, education, child care, restaurants, and more traditional 'female professions' such beauty and hair salons. It is also well established that women have a harder time getting access to finance, and those that do may not have sufficient credit history and collateral to maintain the financing they have. Moreover, as families retreat to their homes, women shoulder the lion's share of the care burden for the elderly, at-risk family members and children. They also face a heightened risk of domestic violence. This makes the mammoth task of running a business during these trying times even more challenging.
Even when the worst of the pandemic is over and a sense of normalcy returns, women-led businesses will continue to be affected by the long-term decline in consumer purchasing power and lasting disruptions to supply chains and finance.
Enabling business with technology
The current circumstances may also provide unique opportunities for some WSMEs, especially those in the health and online education spaces, as well as technology solutions that can address the disruptions brought on by COVID-19. For other entrepreneurs, this may be a time of transition for their businesses to move online or otherwise adjust to the new realities.
Last week, our team spoke with Dot & Line, a women-owned startup in Pakistan supported by IFC and We-Fi which provides after-school math tutoring. While facing reduced cash flow as a result of the coronavirus outbreak, Lina Ahmed, co-founder of the company told us that they are accelerating the rollout of a complete suite of web-based courses. As all schools in the country are closed, the demand for online education is soaring. Dot & Line is training its female home-based teacher partners to become full-fledged online presenters and teachers.
Another encouraging example is Suna Zoabi Othman of Tawazon, whose app-based meditation and mindfulness service for the Middle East saw a doubling in the number of downloads over the past two weeks. The increased demand brought challenges such as attracting marketing talent, raising capital and managing a team in this unstable environment, but Suna remains hopeful and believes that opportunities may arise from the crisis.
Partnerships and knowledge, now more than ever
We-Fi has determined that it will lean into this crisis and do what it can to help women entrepreneurs navigate the economic turbulence. I have asked our Implementing Partners how We-Fi can help them make a difference and are reaching out to other stakeholders to see how we can work together.
As we work to determine where our funding can have the greatest impact and leverage, we are keen to learn from the past and from others who are also seeking solutions. Some of the key questions we are asking are as follows:
Economic Impacts: How will women entrepreneurs be differentially affected by the social and economic disruptions that occur as the pandemic plays out in different industries and countries? What are the likely time frames for moving from contraction to recovery and growth and how will different timelines affect the resilience of women-led businesses and the needs at each point in time?
Building New Capabilities: What are the most effective models for supporting women-led businesses to move online, operate remotely, and adjust their business model – not just to the immediate crisis but to build a strong foundation for future growth? What are the most effective models for delivering training, coaching and mentoring remotely?
Sustaining Financial Support: How can financial institutions be supported to extend lifelines to women entrepreneurs in terms of term adjustments, new funding or guarantees? What are the best instruments to get financial institutions to provide rapid response as well as longer-term resilience and growth? How can we accelerate the transition to digital financial services for women entrepreneurs?
Leveraging Emergency Programs: What needs to be done to ensure that emergency programs to support SMEs are making their way to women entrepreneurs, who are already marginalized and now, balancing business and household needs that are greater than ever, will be even more challenged to navigate complicated relief schemes.
Opportunities to Thrive: How to identify and support women who are positioned to lean into the crisis with products and services that will support consumers, businesses and other businesses as they adjust to both the short-term effects, but also the acceleration of long term trends like digitization, remote work, health-tech and edu-tech that will be brought on by the crisis.
Policy Actions: Are there policies that can be put in place that will help women entrepreneurs manage their business and family needs more effectively, give financial breathing room, and reduce constraints to doing business during this time? How can prior work that aims to level the playing field and remove constraints be accelerated? Where do data gaps need to be filled so that women are not invisible and ignored?
These times offer an extraordinary opportunity for us all to provide support and come together, albeit virtually, to emphasize the role and importance of women-led businesses who are at the forefront of serving their communities, and to mobilize our network of partners so women entrepreneurs get the right tools and services to adapt to these challenging times. I look forward to learning and partnering with others to make a difference. Please share your experiences, data and research, and innovations related to the impact of the crisis on women entrepreneurs in developing economies. Also, watch this space as we will soon launch a series of online discussions to contribute to better data and the development of new solutions.