By Wendy Teleki, Head of the We-Fi Secretariat
The COVID-19 crisis has cost women around the world 64 million jobs and at least $800 billion in lost income in 2020 according to a recent report by Oxfam. This is the equivalent of the combined national income (GDP) of 98 countries. At the same time, a sobering report by the World Bank, points out the consequences to the informal sector, which makes up 70 percent of the workforce in emerging and developing countries – about half of whom are self-employed. It is in this context that women entrepreneurs are under pressure – to survive, pivot and innovate.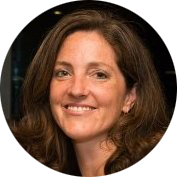 The data is sobering, but it is encouraging to see efforts to increase women entrepreneurs' level of formality – by connecting them with financial institutions and markets that bestow the benefits of formalization. Technology is another important enabler that will help women entrepreneurs create digital identities, formalize and rise.  We are proud to see We-Fi's Implementing Partners support women gain access to technology, finance and markets during these critical times, and we are looking forward to doing more in this space in the coming year.
Another report give us more hope. The UK recently issued its first annual progress report on their Investing in Women Code.  The Code was established in 2019 by UK Treasury and UK-based financial institutions to improve female entrepreneurs in the UK's access to finance and other tools and resources to succeed. The Code aims to increase transparency on the level of funding going to women entrepreneurs in the UK, and to spur financial institutions to do more to help them succeed.  An astounding 100 UK Financial Institutions have signed on to the Code, meaning that UK financial institutions representing over 80% of the financial Sector are now tracking and committed to improving their reach to women entrepreneurs.
The first progress report on the Code provides a baseline to measure future growth, and the findings are notable. 15% of bank loan applications were led by women and 56% by men (with the remainder from businesses with mixed leadership). A little over one-fifth of new primary business bank accounts were opened by women and 66% by men. The average loan approved for female-led businesses was around £25,000; for male-led businesses it was about £33,000. The lower level of financial ambitions was also evident with angel investments. On average, all-female teams sought investments an average of £426,000 per team whereas all all-male counterparts sought £1,020,000. The numbers are stunning, even for a high-income country, but in part they reflect the lower prevalence of women entrepreneurs in the UK economy. The task is even greater in the markets where We-Fi works and where the gaps are usually greater.
The power of data can help us see where women, and women entrepreneurs are in distress, but it can also help us chart the path forward. Examples like the UK Investing in Women Code help us see the potential for collective action to use data to improve visibility and understand how best to intervene. We are looking forward to drawing on this research and experience going forward.