By Alejandra Carrasco
During the World Bank's recent Gender Learning Week, a session titled 'Nuts and Bolts of Working with Fund Managers, Incubators and Ecosystem Players to Increase Investment into WSMES'  focused on the main from the World Bank and IFC's We-Fi programs focused on early-stage finance for women entrepreneurs. In the webinar, chaired by World Bank Gender Director Caren Grown, there was a special focus on finding and funding high-potential women-led startups in Pakistan.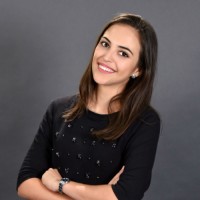 One of the key challenges we heard from partners when working with the Venture Capital (VC) industry is the low availability of gender-disaggregated data on entrepreneurship, limited networks of women entrepreneurs, and systemic barriers in the start-up ecosystem. This limits the number of women entrepreneurs who are actively involved in the VC funding cycle.
Entrepreneurial ecosystem
The IFC's We-Fi projects currently focus on early-stage enterprises receiving financing by working with accelerators that increase their focus on women entrepreneurs. For example, IFC invested $2 million into Sarmayacar Fund, supporting start-ups in Pakistan through one of the first VC funds in the country. Additional We-Fi funding of $500,000 was brought in with the aim to catalyze the fund's outreach and financing to early stage, high impact female-owned or women-managed tech start-ups. As a result, Sarmayacar has gender-related goals to actively source and develop investments in women-led companies. We-Fi has enabled the de-risking of entrepreneurial financing for women entrepreneurs and Sarmayacar benefits from this increased support by being able to build a larger investment-ready pipeline of women-led opportunities.
Investment Readiness 
The Session also highlighted the World Bank's We-Fi efforts to build the pipeline of investable WSME ventures in Pakistan.  Speaker Meenah Tariq, team member of the World Bank's We-Fi Pakistan project, noted that the World Bank has done extensive research and stakeholder analysis given that the Pakistani ecosystem environment is so nascent. One of the main findings that emerged was the lack of access to finance: there are very few commercial/professional venture funds in Pakistan. Access to venture capital in the region is significantly low. Pakistan's five-year average annual venture capital penetration rate of 0.006 percent is at the bottom-end for most emerging markets. Additionally, there are significant information gaps, a lack of training programs, and little to no capacity-building initiatives among the intermediaries.
To address these constraints, the World Bank works with intermediaries to address the investment readiness of startups, collaborating with entrepreneurs to prepare them for submitting funding applications. This support enables entrepreneurs to represent their companies well during their interactions with investors. The program also works with selected women entrepreneurs with coaching and mentoring on what it takes for them to get funded.  Finally, the program works with investment circles to reach out to potential female angel investors and sensitize them to invest more in women entrepreneurs.
Accelerators
One of the important new data points presented is that accelerators are currently impacting the gender financing gap negatively.   This finding came out of the We-Fi supported study, "Venture Capital and the Gender Financing Gap: The Role of Accelerator" developed by Village Capital in collaboration with IFC and WB Gender Innovation Lab. Presenter Heather Matranga, Senior Director of Strategic Innovations at Village Capital noted that acceleration seems to have an outsized impact on the ability of male-led startups to raise capital for equity compared to women-led ventures, thereby increasing the equity gap between men and women. The study also concluded there is an outsized impact on the ability of female-led startups to raise debt, thereby reducing the disadvantage female-led startups face when raising debt.
Even though this sounds like bad news, it is also an opportunity for institutions. To solve a problem, you first must identify it. So even though there is still a lot to do, and all instruments by private and multilateral investors to incentivize support for women entrepreneurs need to be activated, we hope that sooner rather than later private commercial funds will have a balanced portfolio in terms of diversity. In her closing remarks, Wendy Teleki, Head of the We-Fi Secretariat noted that the new data, innovative pilots and increased focus on early stage investing in women is a good indicator that change is afoot, and though more needs to be done, we are moving down the right path.