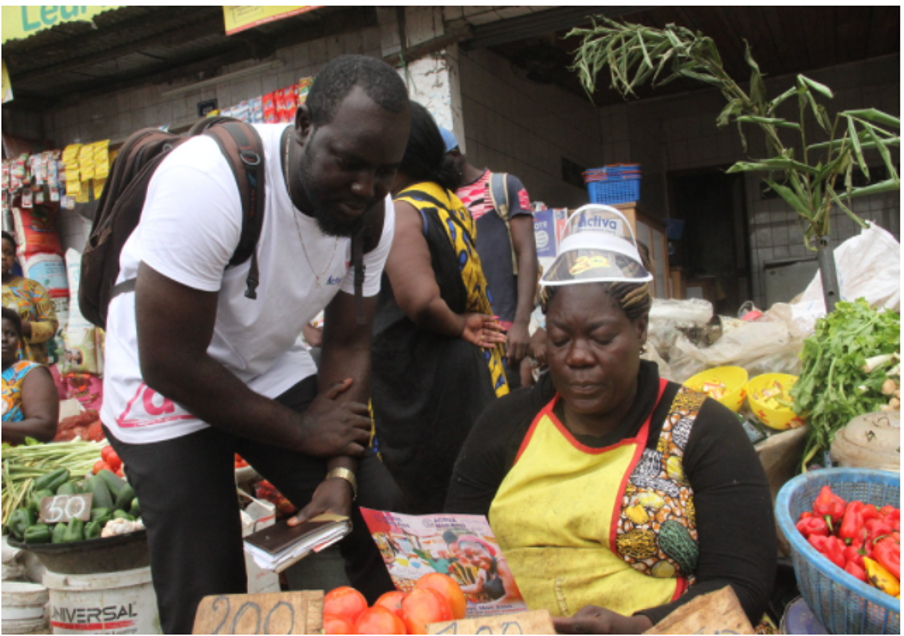 The Challenge
While Cameroon has the most developed financial system among its peer group in the Central African Economic & Monetary Union, financial inclusion in the country remains poor. In 2017, only 10% of the adult population had a bank account. Penetration of insurance services is even lower, with as little as 2% of the Cameroonian population having subscribed to an insurance policy by 2018. Even when insurance companies are seeking to enter the market, they tend to overlook women-led SMEs, who are particularly vulnerable to business risks and have unique financial protection needs.
Joining Forces
With We-Fi support, IFC is providing advisory services to Activa Insurance International, an insurance company with operations in Cameroon. For this program, Activa designed tailored products that will help women business owners mitigate personal risks to their businesses and business risks to their families. A similar program is being implemented in Ghana.
The project's services include developing a market value proposition for women clients and supporting the launch of insurance products tailored for women's requirements, including for those who run their own businesses.
Impact
This project will ensure that women's pain points in terms of access to insurance coverage are adequately addressed through the development of market-driven products. As a result, it is expected that an increased number of women will have better financial security, which in turn will protect them and their families from unexpected economic and health crises.
With adequate insurance protection and less vulnerability to risks, women-led SMEs will be able to run and grow their companies more confidently. The program is expected to benefit approximately 1 million women.
More Information: https://pressroom.ifc.org/all/pages/PressDetail.aspx?ID=24907