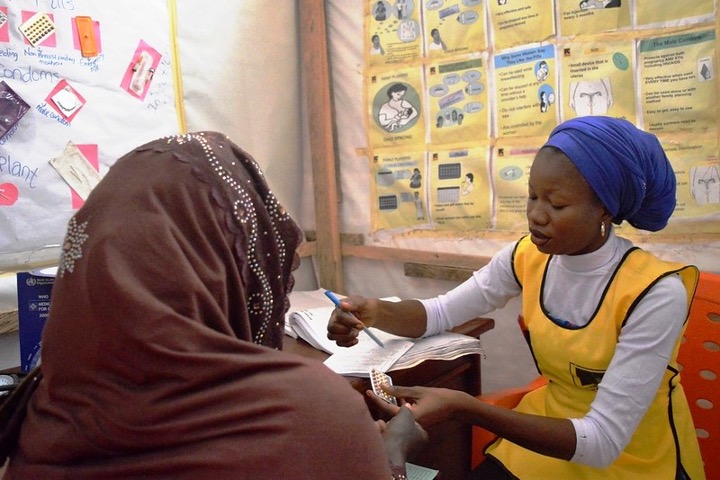 Context
In addition to the major constraints to growth which women entrepreneurs face, such as poor access to finance, markets, and business skills, women-led businesses are also often isolated from formal business networks and financial institutions due to their informality. Constraints that hold back women-led businesses, in effect, hold back key sources of potential growth in developing countries.
For women operating in fragile economies and conflict-affected areas, gender inequalities can further undermine their prospects for sustainable growth. Their challenges feed a vicious cycle, whereby discrimination against women can fuel conflict; in turn, conflict and fragility accentuate the challenges faced by women. Therefore, supporting women-led SMEs is critical not only for inclusive development, but also sustained peacebuilding. In particular, specialized business training and financial support can help women-led businesses improve their resilience and serve as an engine for innovation, growth, and employment of more women.
Joining Forces
In partnership with We-Fi, the IsDB Business Resilience Assistance for Value-adding Enterprises (BRAVE) Women program aims to enhance the resilience of women entrepreneurs in fragile contexts and works to increase their business growth opportunities through capacity building and funding.
Launched in Yemen, Nigeria, and Burkina Faso, BRAVE Women has the potential for scale-up and replication in other fragile countries. It is managed by the IsDB's private sector arm, the Islamic Corporation for the Development of the Private Sector (ICD).
BRAVE Women comprises the following key activities:
Building the capacity and business resilience of WSMEs in fragile and high-risk contexts.
Providing matching grants for WSMEs that complete the training program and develop business continuity plans.
Promoting value chain resilience by supporting lead firms, women business associations, and sector-specific cooperatives, focused on reaching WSMEs in their value chains.
In Nigeria, the program will conduct skills training in targeted value chains. It will also enhance the entrepreneurial, financial, and business development skills of women who run their own businesses, in order to stimulate the growth of their enterprises.
Partners for the BRAVE program in Nigeria include Bank of Industry Ltd. (BOI), Jaiz Bank Plc, Sun Trust Bank Ltd., Federal Ministry of Women Affairs and Social Development, Federal Ministry of Finance, Nigerian Association of Women Entrepreneurs (NAWE), NACCIMA Business Women Group (NAWORG), Association of Nigerian Women Business Network (ANpactWBN), and Babangona Nigeria.
Impact
It is expected that providing specialized business training and grant-matching assistance to women-led SMEs will enhance their bankability and entrepreneurial and business skills. In turn, this will improve their resilience and sustainability, leading to new employment opportunities, and improvement in the quality of existing jobs. Furthermore, it will promote growth in market segments where most of the poor earn their living.
More information
https://bravewomenng.com/about-brave-women-nigeria/
Photo credit: Thomson Reuters Foundation