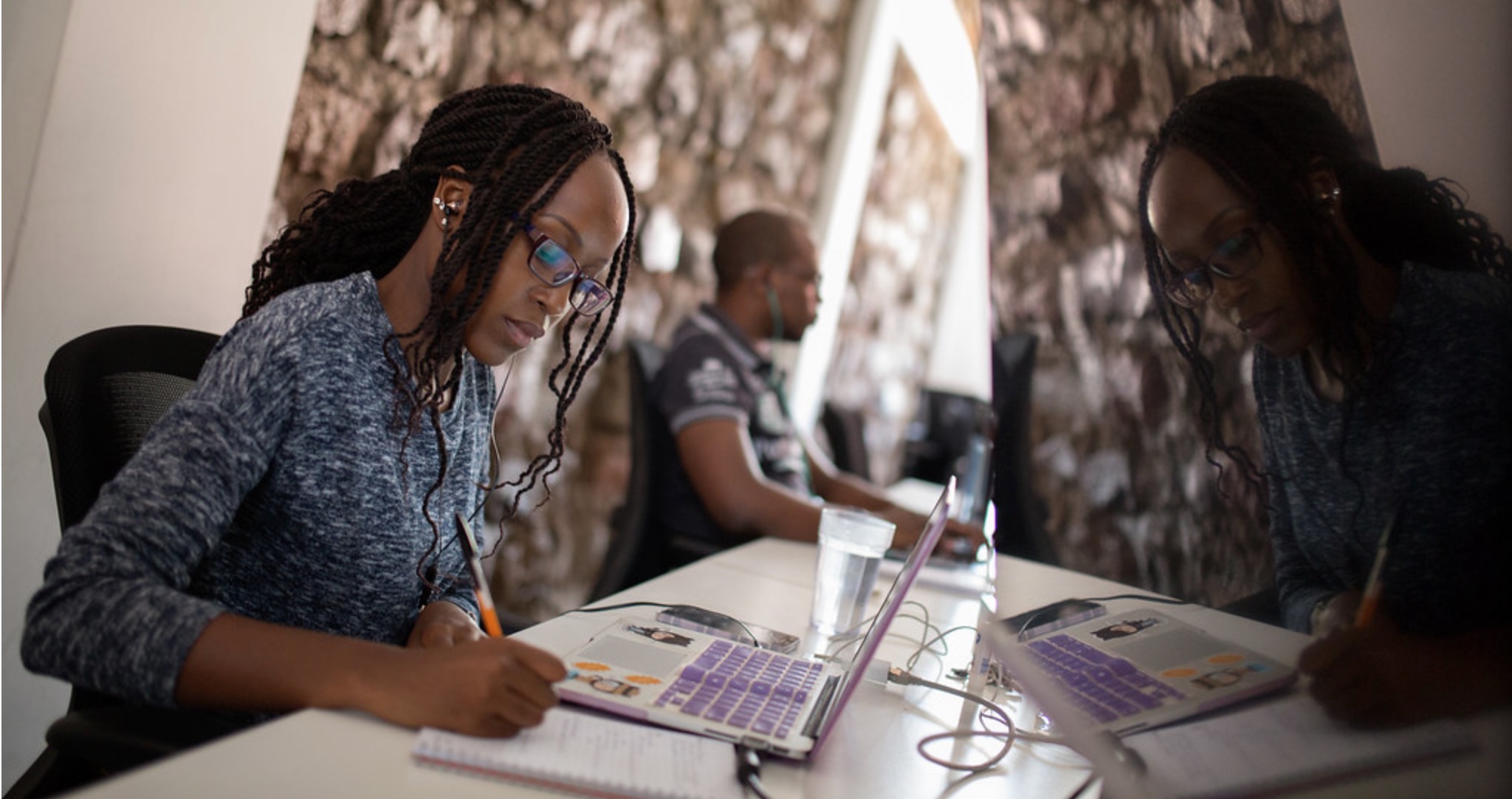 The Challenge
Although countries like Kenya, Nigeria, and South Africa are seeing a rise in tech-related entrepreneurship, the pool of African angel investor and venture capital funds remains limited, particularly for women-owned ventures. In 2017, for example, venture capital funding for startups across the continent reached more than $500 million. Yet, only 5.3 percent went to companies with female cofounders.
In comparison to male-led ventures, the number of African women-led firms decreases as they transition from incubation and acceleration to growth stages where they access larger amounts of private equity. Various factors contribute to this reality. Lack of investors with a gender-focus, low levels of early-stage support and mentoring, and the absence of women-focused networks and business connections are some of the major challenges faced by women-led startups in Africa.
Joining Forces
In 2018, IFC invested $5 million in TIDE Africa (TIDE), a venture capital fund focused on fast-growth tech-enabled businesses in Sub-Saharan Africa, to provide promising entrepreneurs with access to early and mid-stage capital. In addition to capital, TIDE provides entrepreneurs with support in designing and executing their business models. It also helps strengthen the entrepreneurial ecosystem by providing tools and convening entrepreneurs, the venture capital community, investors, advisors and corporate players.
We-Fi is supporting this project with an equity contribution of $1 million that will help catalyze TIDE's outreach and provision of finance to early-stage women-owned or managed tech startups. A We-Fi performance incentive will encourage the fund to increase the percentage of women-led startups in its pipeline and portfolio.
Impact
The IFC We-Fi investments will enable TIDE to dedicate 10 percent of its investments towards women-led startups and offer mentorship to up to 20 women founders. The investments will also support TIDE's work developing the venture capital ecosystem, creating networks, and sharing knowledge.
In 2020, TIDE closed its second round of funding for an additional $31 million, and has already invested $6 million in women-led companies. The IFC We-Fi investments have helped TIDE raise additional capital from European and South African investors to expand its investments in female-led technology companies in Africa.
More information: IFC We-Fi Project Briefs