Photo © Dominic Chavez/ International Finance Corporation
By: Wendy Teleki, Head of We-Fi Secretariat
The challenges to realizing gender equality around the world are many and complex.  Nowhere is this more so than in the Middle East and North Africa Region (MENA), where women only generate 18 percent of GDP, compared to a world average of 37 percent.  Fortunately, more and more countries in MENA and around the world recognize that they will never reach their potential without the full and equal participation of men and women.  Indeed, increasing female labor-force participation to the levels of men in MENA could boost regional GDP by 47 percent.
At the Women's Entrepreneurs Finance Initiative (We-Fi), we help women take control of their economic destiny through entrepreneurship. The potential of women to lead high-impact businesses is an immense and untapped asset in most countries.  In MENA in particular, only 5 percent of formal firms are led by a woman, compared to 19 percent world average.
Helping women to start businesses requires tackling economic barriers, human development gaps and social and cultural norms.  It also requires partnerships to build an ecosystem that supports these women across the many dimensions of their economic lives.
This February, at We-Fi's MENA Regional Summit in Dubai, we will bring together this ecosystem, including entrepreneurs, bankers, early-stage investors, corporate leaders, policymakers, international investors, and development experts. Our goal is to spur action, showcase programs that are working for women in the region, and inspire new and existing woman entrepreneurs through the stories of talented and resilient women entrepreneurs already operating in the region.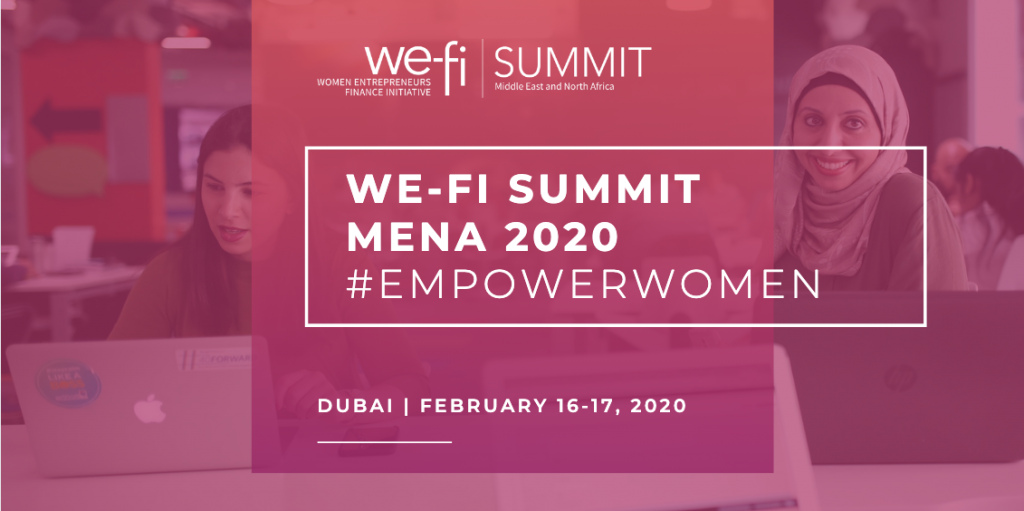 We want to make progress in three key areas: improving the legal and policy framework ensuring economic equality for women; removing barriers to bank financing of women; and identifying more effective approaches to accelerating early stage entrepreneurs.  These important topics merit further discussion.
Getting the Policies Right
The World Bank's Women, Business, and the Law study tracks eight indicators following a women's journey from entering the workforce to living in retirement, across 190 economies. Over the past two years, 40 economies have enacted 62 laws to advance women's economic participation. These reforms included, for example, removing restrictions on the industries and jobs women can work, and expanding paid maternity leave and prohibiting the dismissal of pregnant employees.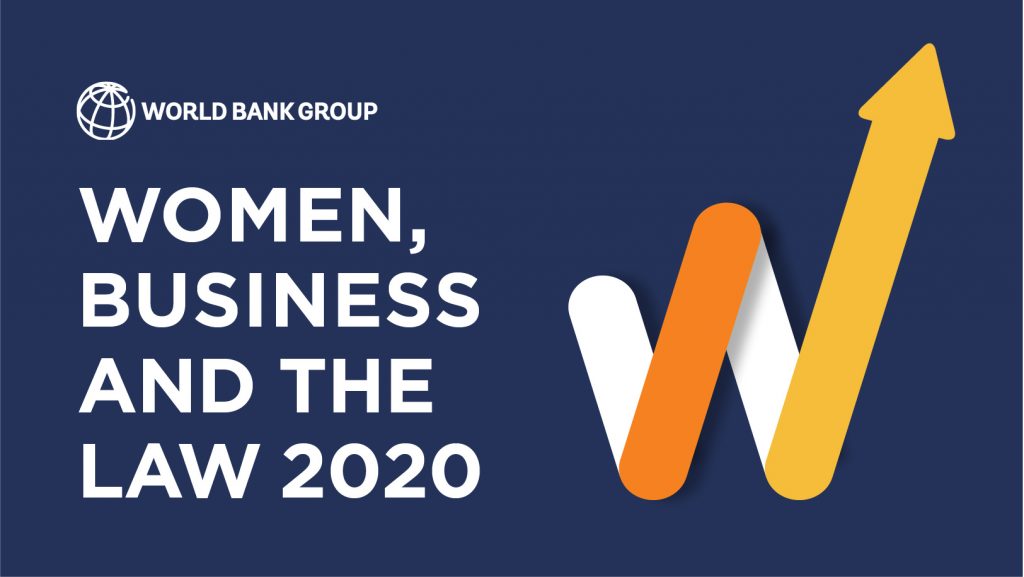 For the women living and working in these countries, these are important changes. The MENA region has the lowest average index score; however, it is also home to many of this year's top reformers, with Saudi Arabia and the United Arab Emirates leading the group. For example, since 2015, the UAE's Gender Balance Council pushed for legislative reforms, including equal pay and female representation in corporate boardrooms; and tracking data on a long list of indicators. But more needs to be done in the region. At the Summit we will convene Ministers, policy makers and advocates to discuss just how to make it happen.
Show Me the (Early) Money
Removing legal barriers is only the start.  Women entrepreneurs who want to scale up and take their venture to the next level, face a variety of challenges. This is where accelerator programs and early-stage investment funds can provide critical support, helping women gain much needed capacity, confidence, networks and financing essential for early stage growth.  However, globally, while roughly half of all entrepreneurs who participate in accelerators are women, only 11% of entrepreneurs that obtain seed funding are.  This is not acceptable.
We hope to make significant progress at the We-Fi Summit in Dubai by launching and discussing a new initiative.  ScaleX is an innovative IFC program supported by We-Fi that rewards accelerators, not just for including women in their programs, but for successfully helping them access significant levels of early-stage funding.
In Finance – What Gets Measured, Gets Done
The financing gap for women-led businesses is estimated at $1.5 trillion dollars. That number is an estimate because by-and-large, neither banks nor regulators actually know how much lending is going to women-led businesses.  It is not surprising that when banks don't track this (and regulators don't ask), women are significantly less likely to get business loans than men – and when they do, they get smaller, shorter term loans.  In a day when business analytics and algorithms drive lending decisions for banks and financial service providers alike, women are being rendered invisible by the financial system.  Given that research shows that women perform better on loans, are more loyal customers for banks, the business case should be clear.  Nevertheless, most banks aren't seeing it – actually, they are not even looking because they don't have the data.
At the Summit we will explore how we can significantly ramp up the number of financial institutions that track, and therefore can intentionally grow their lending to women-led businesses.  Regulators, banks, financial service providers and gender-lens investors such as We-Fi's Implementing Partners all need to be at the table.  Luckily, an array of institutions such as the International Monetary Fund and numerous NGOs have been building the case for more gender-disaggregated data and have mechanisms for supporting banks to do this.  What is left is for us to come together with a common goal and agreement to make it happen.
In the end it is all about action; we are looking forward to putting our money where our mouth is and come out of the Summit more committed than ever to have an impact.