Confectionery plays an important role in Vietnamese food culture and society. Realizing the potential and social meaning of this industry, Ms. Pham Thi Thu Trang, Ms. Cong Huyen Ton Nu My Lien, and Ms. Tran Thi Ngoc, joined forces to establish a business trading in confectionery goods. In 2016 in Ho Chi Minh City (HCMC), Newstar was founded.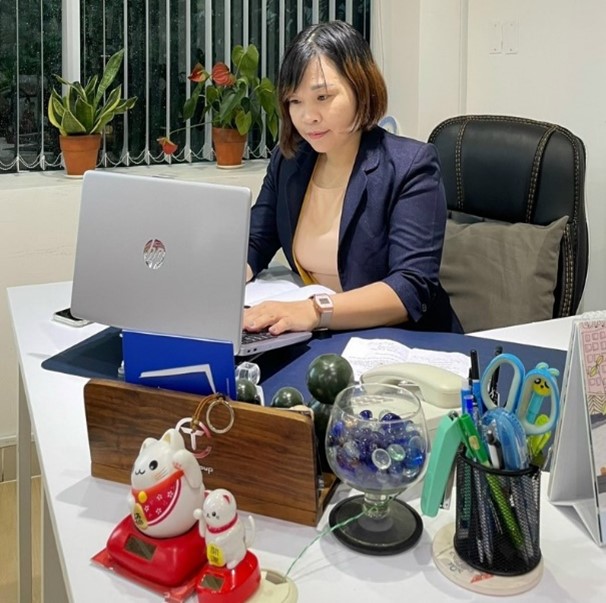 However, the trio quickly realized they did not have sufficient capacity, trading experience, and financial resources to pursue consumer goods trading. Instead, they decided to rely on financial consulting and accounting, an area in which all three founders had previous experience, to continue their business.
In 2020, Newstar decided to try again with their consumer goods trading business. However, their business was struggling because of the COVID-19 pandemic outbreak.
"In 2020, we started implementing new business ideas, but we encountered demand constraints as many of our customers found it difficult to maintain spending due to the pandemic," Ms. Trang said.
Supporting women-owned small and medium-sized enterprises during the pandemic 
Newstar faced several challenges. Logistical constraints during the pandemic made it more difficult for the transportation of goods. Moreover, the owners and members of the board of directors had to find a balance between managing their work and looking after their families, placing additional constraints on achieving business targets.
Therefore, Newstar approached Tien Phong Bank (TPBank), a local commercial bank that was partnering with the Asian Development Bank (ADB), to deliver the COVID-19 Relief for Women-Led Small and Medium-Sized Enterprises (WSMEs), funded by the Women Entrepreneurs Finance Initiative (We-Fi), for a loan in December 2020.
Mr. Khuc Van Hoa, Deputy Chief Executive Officer, Head of Commercial Banking Division of TPBank, saw the COVID-19 Relief project as a step towards a win-win situation.
"We care about small and medium-sized businesses owned by women," said Mr. Hoa "To support them, TPBank has cooperated with the ADB under Covid-19 Relief for WSMEs funded by We-Fi, to provide financial assistance up to 10,000 USD for a women entrepreneur that is struggling because of COVID-19."
"Through TPBank and other participating banks, we support affected WSMEs in two ways. Firstly, banks are incentivized to take on new customers amid the difficult economic conditions. Secondly, for customers who borrowed but have difficulty in repaying loans and interest, the ADB project helps women-owned businesses stay up to date on their interest payments, which is particularly important during the pandemic," Ms Chu Hong Minh, Senior Financial Sector Officer, ADB's Project Lead explained.
In addition to the financial support, ADB delivered a one-on-one business counselling program for enterprises. During the counselling program, professionals conducted robust analyses on the strengths, weaknesses, opportunities, and challenges of participating businesses.
"Although the COVID-19 pandemic had a severe impact on the Vietnamese business community and the country's economy as a whole, thanks to all this support, we have been able to maintain our business activities and attract new customers. And our 2021 revenue nearly doubled that of 2020." Ms. Trang said.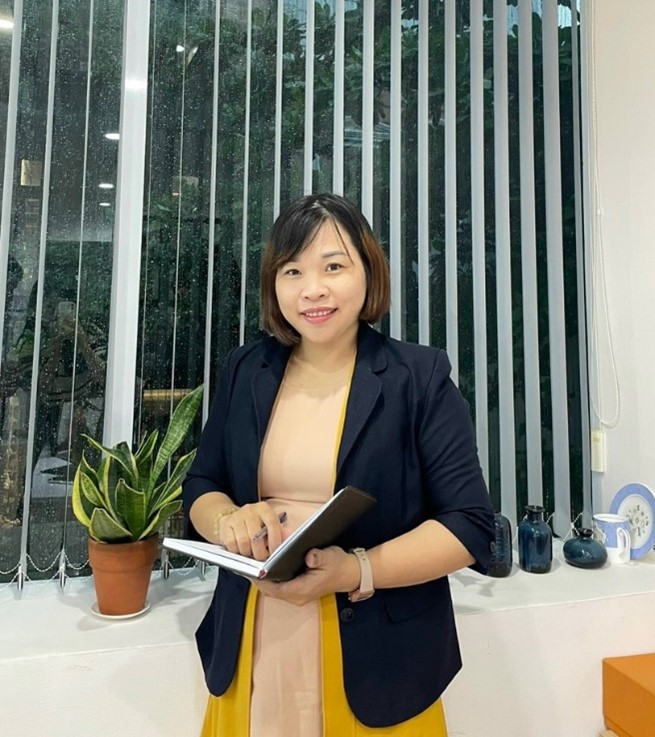 "We were able to retain 100% of our staff, including six female employees. Using credit to expand into a new sector was a great decision, and we believe there is great potential here going forward," Trang added.
After completing the ADB-funded Business Counselling Program, Ms. Trang found herself fully equipped with soft skills in business management, such as negotiation, finding and mobilizing loans or investments, and market analysis. These soft skills have helped Newstar significantly in running its business and demonstrated the great potential to assist many other women-owned small-size businesses in the country.
Furthermore, the company was able to develop a medium and long-term business development plan. Having been mainly active in Ho Chi Minh City, the company is planning to expand its business in the whole of Viet Nam soon.
"We will first expand business in the neighboring provinces around Ho Chi Minh City such as Dong Nai and Binh Duong." Ms. Trang said with a smile.