A one-stop investment platform lowers the entry point for potential investors in Nigeria. Oluwatosin Olaseinde, the founder of Ladda, seeks to encourage a more accessible way to investments opportunities by reducing minimum investments to as low as $1. The biggest challenge to achieving this feat was getting investors and venture capitalists' faith in her.
"Investors and venture capitalists ask questions focusing on what I have done in the past, not what I can do in the future," she recounts. "In contrast, with male entrepreneurs who are doing the same thing, they do not need to see their track record; they just want to know where they are going," says Olaseinde.
Venture capital investment in Africa continues to rise. According to research by investment platforms, in 2019, African tech startups reached an all-time high with an estimated $2.02 billion in equity funding raised (a 74 percent growth). Still, only $264 million of the funding went to women, representing 13 percent and a decline in proportion from the prior year.
Lack of access to a diverse network base, investor bias and perceptions of risk, and insufficient information and support systems, are some drivers of gender gaps in capital flows for women entrepreneurs.
To address the challenge, accelerator Seedstars partnered with IFC, with support from the Women Entrepreneurs Finance Initiative (We-Fi), to scale the Gender Equality Track. Olaseinde applied for Seedstars World Competition and Gender Equity Track for funding, training, and mentoring. The Seedstars program aims to increase the number of female-led startups that go through the pitch competitions and receive support in boot camps, investment readiness programs, and connections to a network of mentors and early-stage investors worldwide. The accelerator program reaches high-growth tech entrepreneurs in developing economies through local networks and attracts over 10,000 participants each year.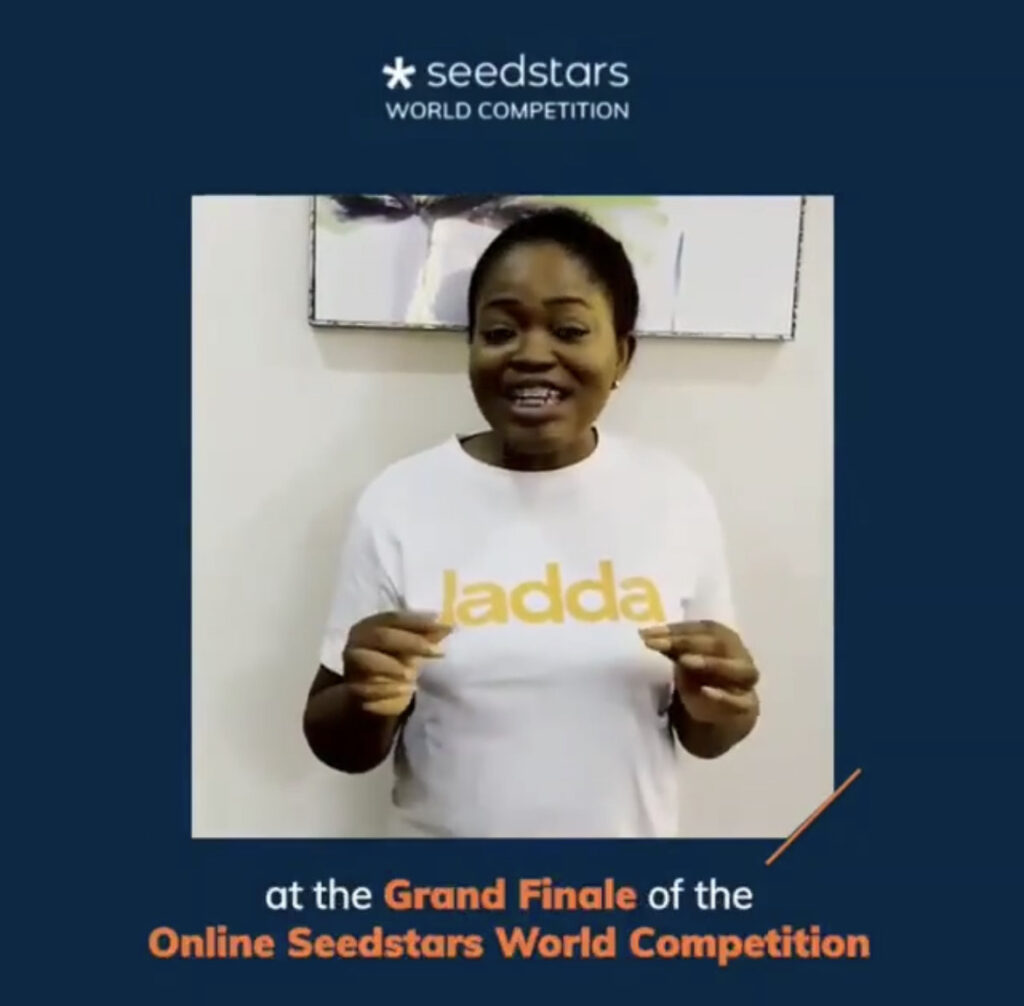 "Participating in Seedstars World Competition and Gender Equity Track was beneficial to us because we got so much visibility, which resulted in having serious conversations with potential investors," says Olaseinde. As a result, her startup ended as one of the five finalists in the Seedstars World Competition 2020/21.
The entrepreneur is ambitious and hopeful about the future. In five years, she plans to increase the users on the platform to 1 million, expand to two countries outside Nigeria, and deepen relationships with existing users to improve their financial health.
IFC and We-Fi will continue to support the Gender Equality Track in Africa with a focus on supporting women entrepreneurs from 23 Sub-Saharan African countries, Angola, Botswana, Burundi, Cabo Verde, Cameroon, DRC, Gambia, Ghana, Guinea Bissau, Ivory Coast, Kenya, Mali, Malawi, Mauritius, Mozambique, Nigeria, Rwanda, Senegal, South Africa, Tanzania, Uganda, Zambia, and Zimbabwe.