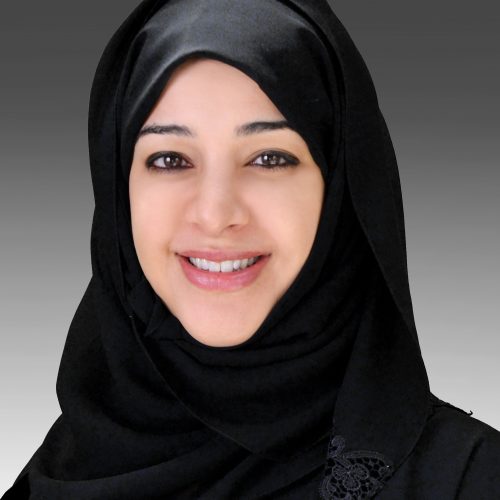 Her Excellency Reem bint Ebrahim Al Hashimy, Cabinet Member and Minister of State for International Cooperation (United Arab Emirates)
In February 2016, she was appointed as Minister of State for International Cooperation. Her Excellency Reem Al Hashimy joined the Federal Government in 2008 as Minister of State and had a vital role in dealing with foreign and vibrant issues of the UAE such as the UAE's bid to host the World Expo 2020 in Dubai, where she holds the position of Director General and board representative on the higher committee of the EXPO 2020 Dubai, in preparations for this mega-event.
Since Her Excellency's appointment, H.E. Al Hashimy has managed the International Affairs Office of the UAE Prime Minister, His Highness Sheikh Mohammed Bin Rashid Al Maktoum. Additionally, she holds responsibility within the Ministry of Foreign Affairs for the UAE's bilateral relations with India, Pakistan, Sub-Saharan African countries and the Small Island Developing States (SIDS).
Her Excellency is also the chairperson of The Federal Competitiveness and Statistics Authority and a chairperson of Dubai Cares.
H.E. Reem Al Hashimy has extensive experience in international affairs. She started her career as Commercial Attaché and went on to become Deputy Chief of Mission at the Embassy of the United Arab Emirates in Washington, D.C. Her Excellency completed her undergraduate studies at Tufts University, Massachusetts in 1999, where she earned Bachelors of Arts degrees majoring in international relations and French. H.E. Al Hashimy also holds a Master's degree from Harvard University in 2002.